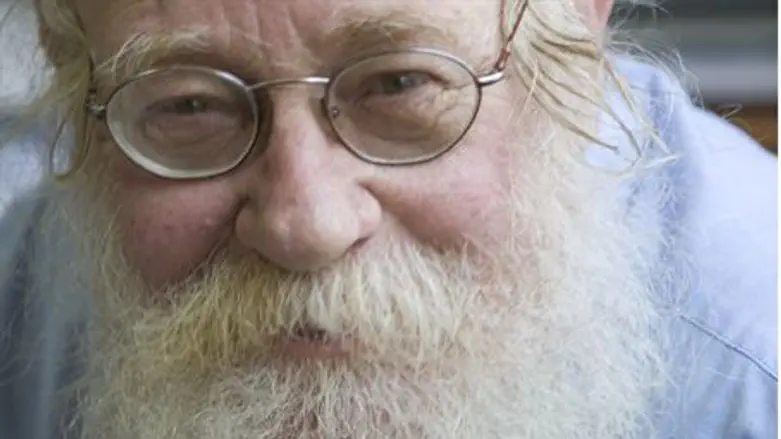 The Steinsaltz Talmud
Israel news photo: Global Day
World Jewry is holding its breath for Sunday, November 7 – the day that renowned Torah scholar Rabbi Adin Steinsaltz is set to complete his 45-volume translation and commentary on the Talmud.
The monumental achievement will be marked with a global simulcast of the event from Jerusalem, spanning 360 communities in 45 different countries.
A broadcast of Steinsaltz speaking on the subject as he completes the final few words of the translation will be carried simultaneously on 650 programs around the world, beginning at 9:00 p.m. Israel time (2:00 p.m. Eastern, 11:00 a.m. Pacific) . Viewers can access the broadcast by clicking here.
"Torah is the shared inheritance of all the Jewish people," said the famed Torah sage, author and teacher. "It does not belong [to an elite group]. We have a responsibility to share our common heritage with all Jews. We each get an equal share," he said.
A number of Jewish communities in countries around the world have planned special events to mark the event. Among them are two community centers in Rio de Janeiro, Brazil, where Global Day will culminate a two-month, Talmud-focused series of classes.
In the former Soviet Union, the American Jewish Joint Distribution Committee (JDC) is also participating by supporting activities in more than 80 cities and towns in 50 communities. In Montreal, the Bronfman Jewish Education Centre will show the live feed of the rabbi's address from Jerusalem as part of a full day of interactive Talmud study in both French and English.
In New York, the 92nd Street "Y" will present a full day of programming with participants who include Dr. Ruth Westheimer, Rabbi Harold Kushner, Yeshiva University President Richard Joel and many others. Washington D.C.'s historic Sixth and I Synagogue will host "Meet the Text," during which host David Gregory of NBC News' Meet the Press will share how Jewish study has impacted his life.
"This is a truly historic achievement," added Ilan Kaufhal, chairman of the Global Day of Jewish Learning held to mark the occasion. "That is why so many diverse Jewish communities from every corner of the world are excited to be involved."
Steinsaltz, who began the work in 1965 at age 27, is also known for his classic work on Kabbalah, The Thirteen Petalled Rose, which is translated into eight languages, as well as some 60 other books and hundreds of articles.
A spiritual mentor of Russian Jewry, Steinsaltz founded the Jewish University, the former Soviet Union's first degree-granting institution of Jewish studies.
Along with his own rabbinic training, Steinsaltz studies physics and chemistry at Hebrew University and by age 24 became Israel's youngest school principal. He has served as a scholar in residence at the Woodrow Wilson Center for International Studies at Princeton University, and the Institute for Advanced Studies in Washington D.C., and holds numerous honorary doctorates from universities in the U.S. and Israel.
A resident of Jerusalem, the rabbi and his wife have three children and 15 grandchildren.