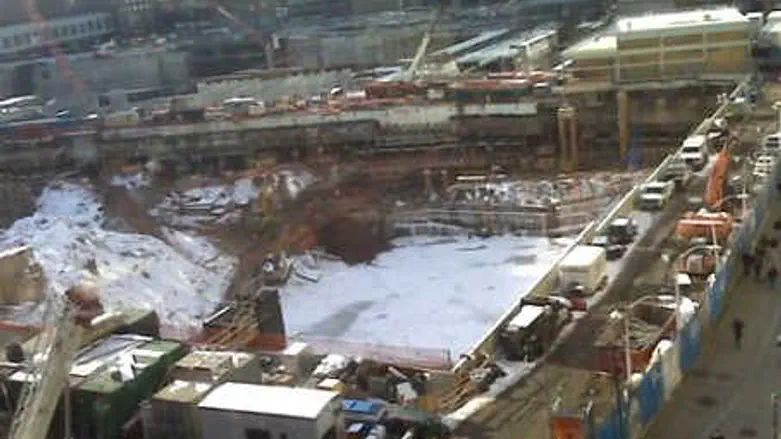 Ground Zero
Israel news photo: www.a1technology.com
The real estate developer behind New York City's impending Ground Zero Mosque allegedly is delinquent on paying the property taxes for the site. The company, 45 Park Place Partners, is listed in arrears on the January 2010 and July 2010 payments for the site – the old Burlington Coat factory -- a total of more than $224,270.
A spokesman for owner Sharif El-Gamal told the New York Post this week the taxes had been paid, but the payment is not listed on the city records.
The discrepancy, if valid, could be a violation of the lease the company holds with the city's electric company, Con Edison, which owns half the site – and might provide a legal opening with which opponents might further battle the development.
New York State Governor David Paterson has joined others in trying to convince Imam Feisal Abdul Rauf, the Islamic cleric heading the project, to move it further away from the site of the Al-Qaeda terrorist attack on New York where nearly 3,000 people were killed by Al Qaeda suicide terrorists on September 11, 2001. 
Rauf, who has been listed as a strong supporter of the "Free Gaza" movement, has also being sent abroad by the U.S. State Department as a "goodwill ambassador" to at least three Arab nations to familiarize the political leadership and others in the population with how Islam is perceived by the average American.
President Barack Obama found himself on the other side of the issue earlier in the month when he expressed his firm support for the "Cordoba House" project at an "ifta" dinner breaking the daily fast in the Islamic holy month of Ramadan. Following an outcry, he backtracked and said he was speaking only on the principle of freedom of religion.
Grassroots efforts are continuing as opponents in New York City and across the country seek ways to stop the project.