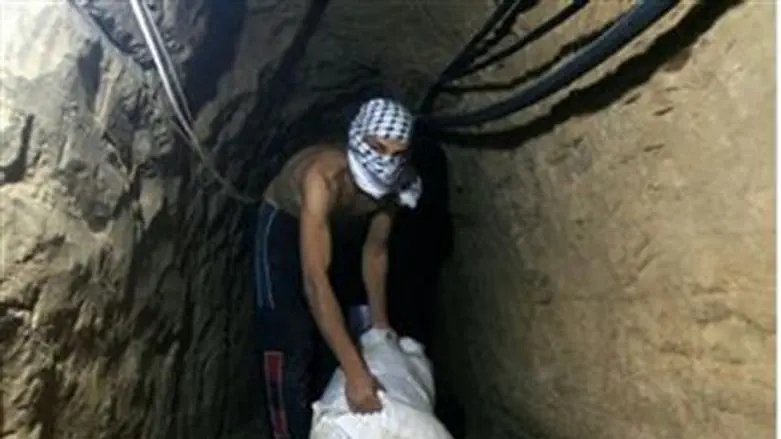 Smugglers resume activities
Israel news photo: Flash 90
Egyptian troops found weapons in the Sinai desert on Sunday, after discovering 190 anti-tank missiles in the area over the weekend, according to the Bethlehem-based Maan news agency. A source in the Egyptian security forces told the agency that police had found five weapons caches and had arrested three suspects.
Among the weapons found Sunday were more than 150 anti-aircraft missiles and 50 anti-aircraft projectiles. Those weapons were found in central Sinai, while additional caches with automatic rifles and ammunition were found near the city of Rafiah on the Egypt-Gaza border. One of these also contained 100 kilograms of standard explosives.
The weapons were to be smuggled to Hamas via tunnels under Rafiah, the source reported.
The source explained that smuggling activity on the border has recently increased. Attempts to smuggle weapons became less frequent after Egypt built a steel wall underground; however, smugglers have cut through parts of the wall, he said, and are resuming running weapons to Gaza at their previous pace.
Egyptian police also found and shut down five weapons smuggling tunnels, four of them coming out from a single farm near the border.
Smuggling weapons into Gaza is of special strategic importance for Israel's enemies because Gaza is completely under Iranian control through its Hamas proxy.