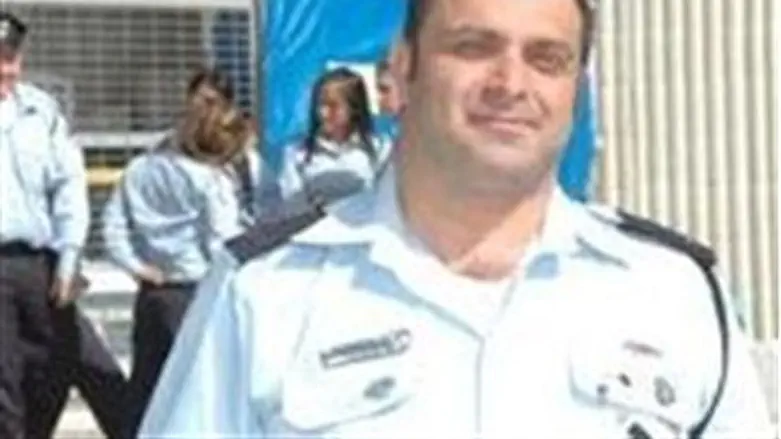 Officer Shuki Sofer
Israel news photo: Israel Police
Police and Israel Security Agency (Shin Bet) agents have tracked down and arrested members of a Hamas terrorist cell responsible for a June shooting attack that killed police officer Shuki Sofer, who was engaged to be married. Two other officers were wounded in the attack.
One of the terrorists, two weeks before the murder, had received humanitarian aid at Israel's Hadassah Hospital in Jerusalem, where he had accompanied his six-year-old daughter for surgery that removed a tumor removed from her eye. The operation had been paid for in full by an Israeli charity foundation.
Other members of the cell include those who formerly had been in Israeli custody for security violations.
The terrorists were arrested on June 22 in the village of Dir Samat in the Hevron region. Their arrest was kept under wraps until Monday in order not to interfere with the investigation.
Investigators found that the detainees had formed a terrorist group years earlier and had collected weapons, including three Kalashnikov rifles used in the attack. They had also practiced their shooting skills.
In early 2010 the group decided to begin carrying out attacks, selected Highway 60 as their target and found the point from which they planned to open fire.
The terrorists confessed to the plot and re-enacted the attack itself, which took place during the morning hours of June 14. They turned over to security forces the three rifles used in the attack.
They also admitted they were planning additional attacks, including a kidnapping that was to take place in central Israel. The group had already done reconnaissance in the area and had purchased disguises to make them look like religious Jews.