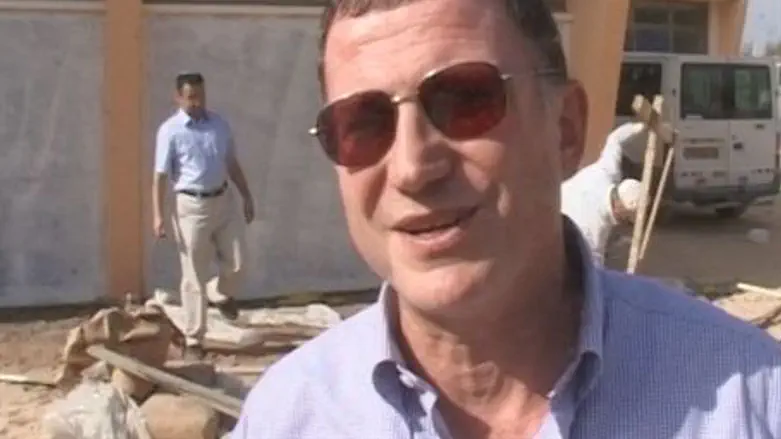 Minister Yuli Edelstein
Yoni Kempinski
Yuli Edelstein, Minister of Public Diplomacy and Diaspora Affairs, disputes the claim that the expulsion of Jews from Gush Katif five years helped Israel's image.
He visited the Nitzan community of expulsion victims, who were evicted from their homes in the Jewish communities of Gush Katif in the Gaza Strip five years ago as part of the Sharon government's "disengagement" plan.
Edelstein came to visit Nitzan in wake of the recent report of an inquiry committee that concluded that the government abandoned and neglected the expulsion victims and to mark the fifth anniversary of the eviction, which will be marked during the upcoming week.
Speaking with Arutz Sheva TV, Edelstein says that such action should never be repeated and that the claim that the pullout would promote Israel's image may have been right for a week or two but has since been proven wrong.