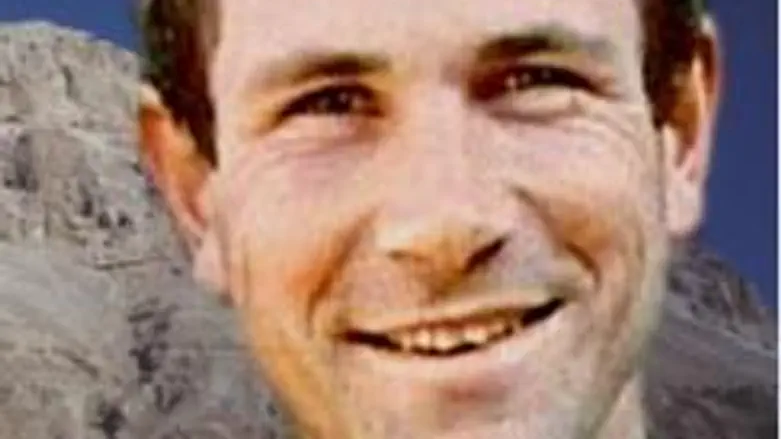 Yoni Netanyahu
Israel news photo: yoni.org.il
A group of people who have lost siblings to Palestinian terrorists or in war have written to Prime Minister Binyamin Netanyahu – who himself similarly lost a brother – asking him not to release 1,000 terrorists in exchange for abducted IDF soldier Gilad Shalit.
One of the bereaved siblings, Bentzi Ben-Shoham, whose sister Limor was murdered along with 10 others in the March 2002 attack at Café Moment in Jerusalem, spoke with Arutz-7's Hebrew news magazine about the letter and about his relationship with the activists working in favor of the release.
Netanyahu, who in these hours and days in the throes of the life-and-death decision-making process regarding Shalit and the terrorists, lost his brother Yonatan in July 1976. Yoni, as he was known, commanded the operation to rescue over 100 hostages held in Uganda, and was the only Israeli soldier killed during the raid; three hostages and all of the Popular Front for the Liberation of Palestine (PFLP) terrorist abductors were also killed.
"If the Prime Minister gives in to the Hamas dictates," Ben-Shoham said, "the release of terrorists will be not only his own personal surrender, but that of all of us… Someone who murdered an entire family – can such a thing be freed from prison?"
At the same time, Ben-Shoham feels a sense of obligation towards Gilad Shalit, the young soldier who was kidnapped and has been held captive by Hamas for three and a half years. "Gilad must be returned," Ben-Shoham said, adding that he had helped the pro-Shalit activists in their protest tent.
"I have talked with Gilad's father Noam several times over the past few months," he said, "and he himself said that he understands me – even if he doesn't agree. Karnit Goldwasser [whose husband Ehud was kidnapped and murdered by Hizbullah terrorists in 2006 – ed.] praised me as well."
Arguments in the protest tent were never rancorous or hostile, Ben-Shoham said. "There is always mutual respect and understanding. One extreme argument happened when we discussed the idea of public protests, which I said encouraged Hamas to raise its price for Gilad. I told them that their activities for Gilad should be done quietly."
The letter to Prime Minister Netanyahu states as follows:
Your brother sacrificed that which is most precious in order to defend the State of Israel against the drift towards giving in to terrorism. Your brother's death was necessary, just as is that of any other soldier whom we have sent to battle instead of simply giving in to the enemies' 'demands.'

Mr. Netanyahu, if you choose to give in to terrorism, what is the meaning of your brother Yoni's life? What is the meaning of the risks that he took upon himself, and that many other soldiers and families took upon themselves?

… For many years, you have been the steadfast rock upon which is based the opposition to giving in to terrorism. [Netanyahu is the author of some of the first books on the topic – ed.] If you fall, who will be able to stand up to terrorism? And who will be to blame for the rivers of blood that will be spilled here as a result – our own blood, and that of our children?

Please do not let us down. Do not disappoint your nation and those who voted for you.

Sincerely, Bereaved siblings of the Almagor Terror Victims Association