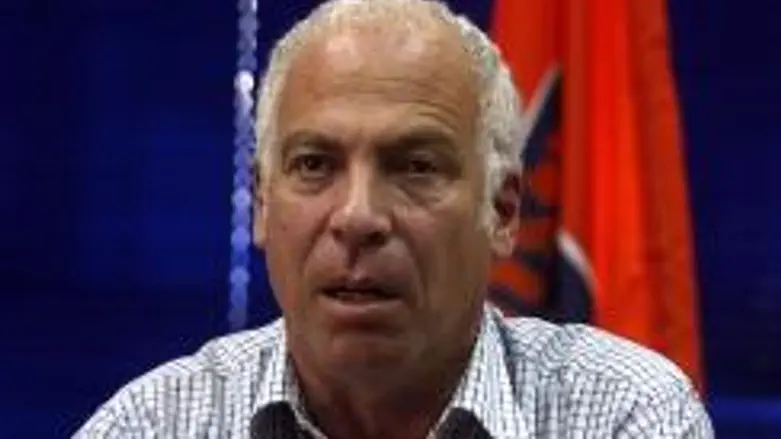 MK Ariel
Israel News photo
Outgoing Education Minister Yuli Tamir, co-founder of Peace Now, takes advantage of her last days in office to divert Jewish Studies budgeting to secular schools' music and art courses.
For years, under the clause "enhanced Judaic Studies," the State has budgeted religious schools that teach Judaic studies – particularly religious and hareidi-religious high schools.  The money originally came via the Religious Affairs Ministry, and in the past decade has originated in the Education Ministry, which also added some secular schools that wished to bolster their Judaic studies courses.
In the past month, Minister Tamir, knowing that her days in office were literally numbered, made a series of major changes in the criteria for this budget clause.  On the one hand, hareidi-religious schools were completely excluded from receiving any funding. On the other hand, it changed the meaning of "Jewish studies" to include some history, art and music courses – such that any secular school that teaches these courses is eligible to receive "enhanced Judaic Studies" funding.
In addition, the "Judaic Studies" – whether it be art or Torah - must be taught only after school hours, and not by the school's regular teachers.
MK Uri Ariel (National Union) has asked Minister Tamir to put the new regulations on hold and to leave the final decision to her successor – who, it was announced Monday evening, will be Likud MK Gideon Saar.
"The new criteria for the enhanced Judaic Studies courses express more than anything else," Ariel declared, "the conceptions of the Education Ministry and its head. In light of the election results and the composition of the incoming government, it is unreasonable that the outgoing Minister should deign to determine the values and budgeting that will be in force several months from now in the coming school year of 5770 [2009-10]."
MK Ariel termed "strange" the Education Ministry's zealousness in setting the new guidelines now, even though they will not take effect for several months. He has asked incoming Prime Minister Binyamin Netanyahu and Attorney General Menachem Mazuz to look into the matter as well.
"It cannot be that a so-called 'professional committee' will re-define Judaic studies," MK Ariel said. "Minister Tamir has created an absurd situation in which a study of the mention of 'Sabbath' in Israeli rock songs received budgeting as Judaic studies, while classical Jewish and Torah studies does not receive a penny."