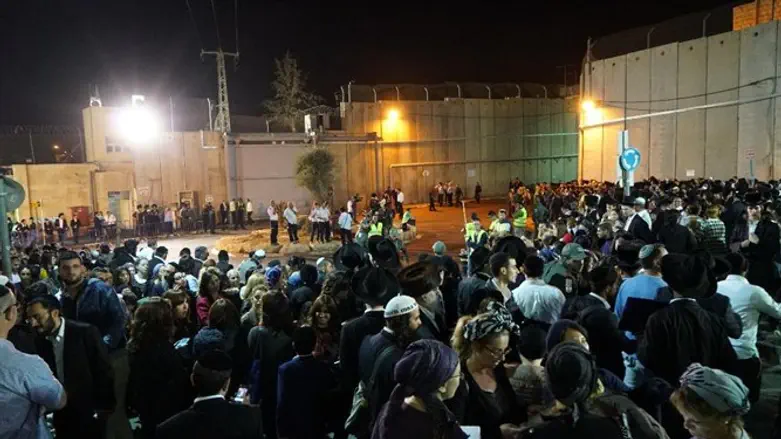 Rachel's Tomb
IDF Spokesperson
An female Arab terrorist aged 18, a resident of Bethlehem, arrived Thursday morning at the Rachel crossing near the city, and threatened to attack policemen and soldiers stationed there.

Border Police officers subdued the terrorist and found a knife in her bag. She was arrested and taken for questioning.

Earlier this morning, IDF forces blew up an explosive placed along the perimeter fence in the southern Gaza Strip.
The explosive had been placed two and a half weeks ago, during demonstrations by Palestinian Arabs, along with the bomb that exploded about a week and a half ago and injured four IDF soldiers.

Last night, security forces arrested five Arabs suspected of involvement in terrorist activities and violent riots. The suspects were taken for questioning.