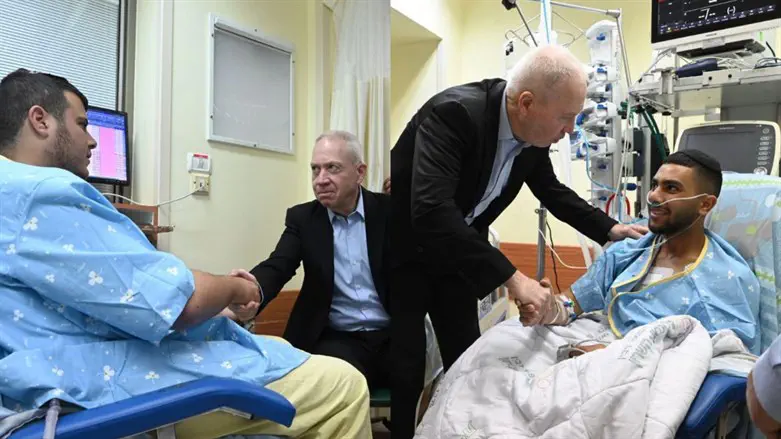 Uri Hajabi and Eilon Tzobal
Ariel Harmoni, Defense Department
This morning, the IDF apprehended the two terrorists who carried out the shooting attack in the PA-controlled village of Huwara on March 25, 2023, wounding two IDF soldiers in Shechem (Nablus).
The two arrested terrorists have been named as 24-year-old Iyad Tahruri and 21-year-old Zaev Mezar, residents of Shechem.
During the operation, soldiers surrounded the hideout where the two were trying to evade capture and instructed the terrorists to come out. The two were apprehended after turning themselves in with an M16-type weapon, cartridges, and ammunition in their possession. The suspects were transferred for further questioning. No soldiers were injured in the raid.
The shooting attack in March left two Kfir Brigade soldiers in their 20s - Eilon Tzobal and Uri Hajabi, both students at the pre-military yeshiva in Sderot, injured. They were treated at the scene before being evacuated to Beilinson Hospital.
Following today's raid, all the terrorists who participated in the murder of the Yaniv brothers and American-Israeli David Stern have been apprehended by security forces.