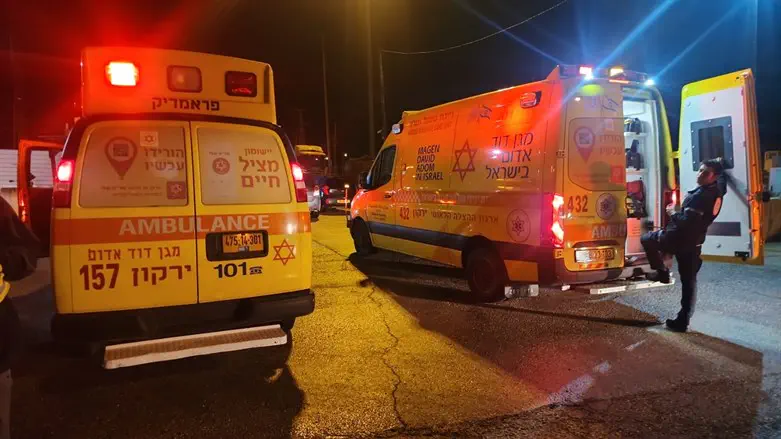 scene of the shooting in Huwara
TPS
Two IDF soldiers were seriously and moderately injured by gunfire in the village of Huwara, south of Nablus. The two were evacuated to Beilinson Hospital in Petah Tikva.
According to initial reports, terrorists shot from a passing vehicle and fled the scene.
The forces launched an extensive hunt for them. An IDF spokesman said that "a report was received about a shooting incident in the area of Huwara village in the Samaria division, the details are under investigation."
This is the third terrorist shooting attack in Huwara in the last month. In February, two brothers, Hallel and Yagel Yaniv, were murdered in a shooting attack in Huwara. This past Sunday, David Stern was seriously wounded in another shooting attack as he drove with his wife through Huwara.
Likud MK Danny Danon called for the closure of the shops on Huwara's main road following the latest attack. "A third attack at the same place in Huwara. There is only one solution! Until the bypass road is opened, the shops on the main road of the village must be closed and the route hermetically secured. The blood of our citizens is not free!"