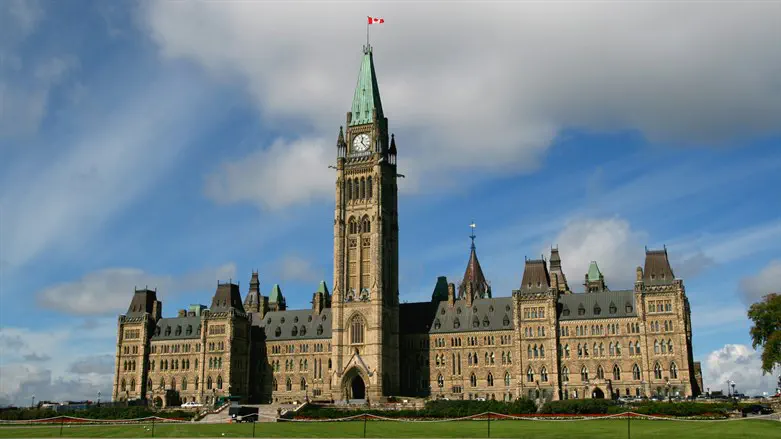 Canadian Parliament
iStock
The Canadian government said on Monday it was targeting two entities and eight individuals as part of new sanctions against Iran over human rights violations and production of drones and ballistic missiles, Reuters reported.
Canada's latest round of sanctions against Iran, the 10th since October, targets individuals including senior officials from the Islamic Revolutionary Guard Corps (IRGC) and Law Enforcement Forces (LEF) for "gross and systematic human rights violations" in Tehran and northwestern Iran, the Canadian foreign ministry said in a statement.
Sanctions also target senior Iranian officials involved in unmanned aerial vehicle and ballistic missile production, the ministry said.
"We call on the Iranian regime to stop the brutal oppression of Iran's people and to address their demands in good faith," Foreign Minister Melanie Joly said in the statement quoted by Reuters.
The sanctioned entities support "the Iranian regime by helping them disrupt and manipulate the online communications of those protesting the regime or by supplying the LEF with tactical equipment used in the brutal suppression of demonstrations," according to the statement.
Tension between Iran and the West have mounted over Iran's nuclear activity and its supply of drones to Russia for the war in Ukraine, as well as the Islamic Republic's clampdown on anti-government-protests.
Last week, the United States imposed a new round of sanctions on Iranian firms and people accused of procuring equipment used for Iranian drones.
Treasury's Office of Foreign Assets Control coordinated with the FBI to designate four firms and three people in Iran and Turkey for allegedly buying equipment, including European-made engines, to be used for Iran's drone and weapons programs.
In July, US National Security Advisor Jake Sullivan said the US had intelligence indicating that Russia is looking to Iran for UAVs.
A month later, it was reported that Iran had begun training Russians to use its drones, though it was also noted that Russia is experiencing "numerous failures" and technical glitches with the drones it purchased from Iran.
In September, Ukraine reported the first Russian attacks carried out using Iranian-made drones, targeting the south of the country, including the strategic city of Odessa on the Black Sea.
At the start of October, Iranian-made drones were also reportedly used in an attack in the Ukrainian town of Bila Tserkva, southwest of the capital Kyiv.
The US previously hit six executives and board members of an Iranian drone manufacturer with sanctions after the firm allegedly supplied Moscow with drones for use in Ukraine.
Russia has repeatedly denied that it received drones from Iran.
Iran's Foreign Minister, Hossein Amir-Abdollahian, acknowledged that his country gave drones to Russia, but claimed that the deliveries happened before the war started.
Despite this acknowledgement, Iran's Foreign Ministry in late December blasted Ukrainian President Volodymyr Zelenskyy, who had criticized Iran for providing Russia with drones, saying his accusations were "baseless".
"Zelenskyy had better know that Iran's strategic patience over such unfounded accusations is not endless," the Ministry said.