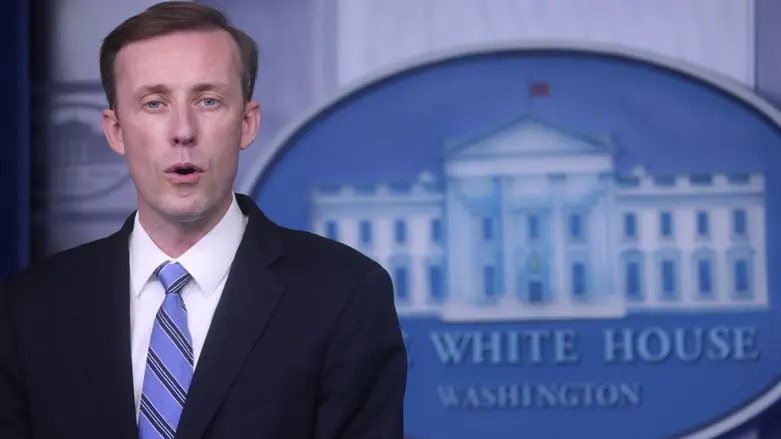 US National Security Advisor Jake Sullivan
REUTERS/Leah Millis
US National Security Advisor Jake Sullivan spoke with reporters on Monday ahead of President Joe Biden's visit to the Middle East later this week.
"During the visit Biden will work to deepen Israel's integration in the region. During the summit with the Gulf states in Jeddah, Biden will make a key statement of his vision for the Middle East," said Sullivan.
He added that Biden will work to promote relations between Israel and Saudi Arabia, but also stressed, "Any normalization will be a long process."
Asked why Biden will be meeting with opposition leader Benjamin Netanyahu during the visit, Sullivan replied, "So it's a standard protocol for an American President to meet with leaders across the Israeli political spectrum, and the reason is simple. It's because the President, this President and previous Presidents, have wanted to display that the relationship between the United States and Israel transcends politics, transcends parties, it doesn't matter who's in charge in Washington, or who's in charge in Israel."
Sullivan also spoke about the talks with Iran on resuming compliance with the 2015 nuclear deal and, when asked how much time there is to revive the deal, he said, "We have not marked a date on the calendar. There's a deal on the table, available to Iran and Iran should step forward and take that deal."
"Iran has a choice: It can come back to compliance or face increasing pressure form US and increasing (global diplomatic) isolation, as evidenced by 30 nations supporting [a] resolution at the IAEA Board of Governors," added Sullivan.
Finally, the National Security Advisor said that the US has intelligence indicating that Russia is looking to Iran for UAVs. He said that the Iranian government is preparing to provide Russia with several UAVs for use in Ukraine, and train Russian forces to use these UAVs.
He added that it is unclear if Iran has delivered any of these UAVs to Russia already.