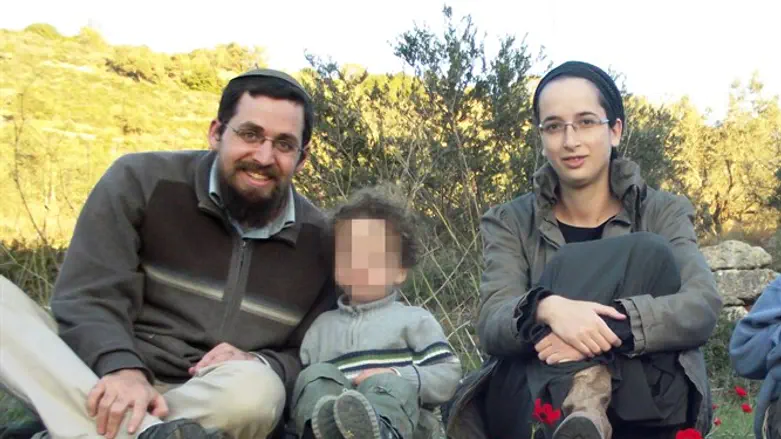 Eitam and Naama Henkin
No credit
Friends of Naama Henkin have started an arts project in order to honor her memory.
Naama and Eitam were murdered by Arab terrorists in a drive by shooting south of Shechem in Samaria on Thursday, Oct. 1, 2015. as they were driving home from visiting friends with their four children in the car.
Naama was a talented graphic designer, a graduate of the Emunah College of Arts and Technology in Jerusalem
The terrorists stopped to check that they had succeeded in killing the passengers in the car, saw the dead parents, noticed the four children and for some unknown reason, left without harming them. An Israeli car passed and saw the carnage, called the IDF. The children are being raised by their grandparents.
Naama's friends have designed sukkah posters that can be downloaded and printed for free. Some posters were made by Naama.
The posters can be viewed at http://www.tazizu.net/blank-4.