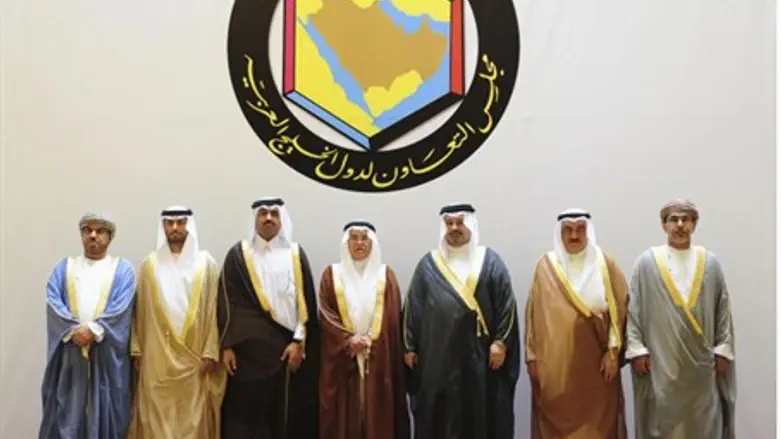 Gulf state oil ministers (file)
Reuters
Gulf leaders agreed Sunday on the return of Saudi, Emirati, and Bahraini envoys to Qatar after an extraordinary meeting in Riyadh, promising an end to eight months of tense relations, according to AFP.
The agreement "promises the opening of a new page that will present a strong base, especially in light of the sensitive circumstances the region is undergoing," said a Gulf Cooperation Council statement.
"Based on this, Saudi Arabia, the United Arab Emirates (UAE) and Bahrain have decided to return their ambassadors to Doha," it said.
In March, Saudi Arabia, Bahrain, and the United Arab Emirates withdrew their ambassadors from Qatar, in protest over Qatar's support for the Muslim Brotherhood, especially in Egypt.
Qatar's government owns the Al Jazeera television network, which has been called "the Muslim Brotherhood channel" and has been blamed for stirring up much of the violence that has rocked the Middle East in recent years and is often referred to as the "Arab Spring." 
There have been several high-profile calls to stop Qatar from hosting the World Cup in 2022 until it ceases its funding of terrorism.
The decision by the Gulf states to return their envoys to Qatar came one day after the UAE formally designated the Muslim Brotherhood and local affiliates as terrorist groups, echoing a similar move by Saudi Arabia in March.