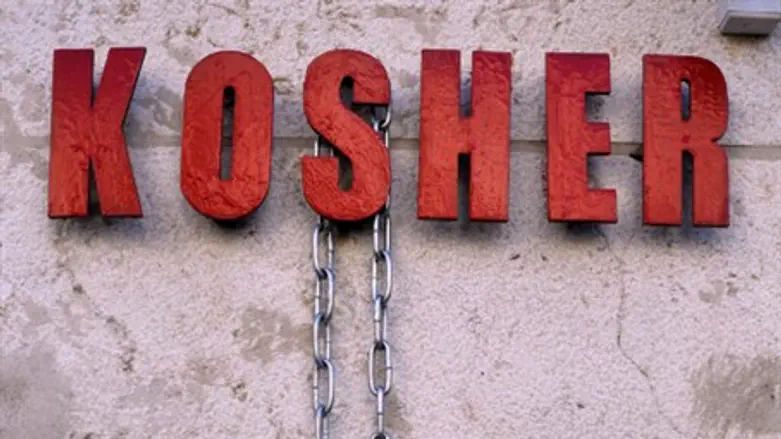 Kosher sign
Flash 90
The Polish lawyer representing the European Jewish Association (EJA), says a Polish ban of kosher ritual slaughter is illegal and should be overturned immediately.

Roman Giertuch, who is also a former Deputy Prime Minister of Poland, says the ban was adopted in violation of a European law that requires formal notification of the EU Commission for a legislation that contravenes EU regulations.  
Giertych said the Polish law was made on January 1 - before the EU gave member states the right to rule on ritual slaughter independently. 
"The notification was sent by the (Polish) Minister of Agriculture before January 1st," the European Jewish Press (EJP) quoted Giertych as saying.  
The hope within the European Jewish Association is that this new legal opinion could lead to the immediate return to kosher slaughter in Poland without need for further discussion in the Polish Parliament.
"We are hopeful that the Polish government will now adopt the legal opinion and cancel the Polish parliament decision, bringing an end to this affair,'' Menachem Margolin, Head of the European Jewish Association, told the EJP. 
Last week AFP reported that Pope Francis had ordered an investigation into the Polish ban on the ritual slaughter.
Ritual slaughter, including traditional Jewish kosher and Muslim halal practices, has been banned in Poland since January 1 after the country's Constitutional Court deemed it incompatible with animal-rights law.

The Polish law on ritual slaughter has united Jews and Muslims in Poland, who have both been fighting or months to have the ban overturned.