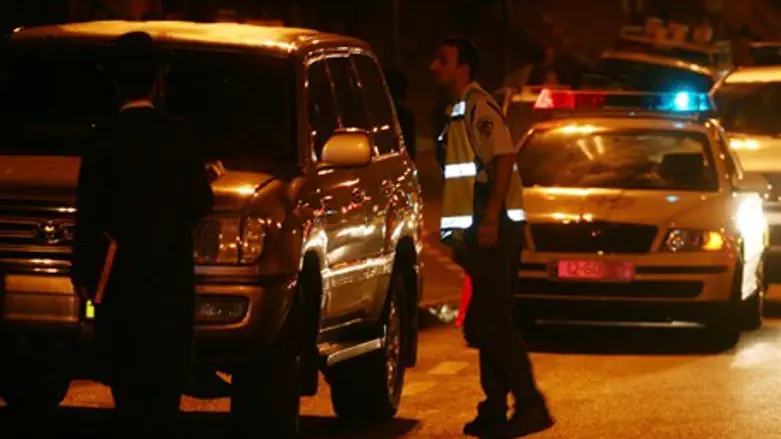 Arrest (illustrative)
Israel news photo: Flash 90
An 18-year-old released from prison under the Shalit deal in 2011 has been rearrested on suspicion of robbing a home.
The robbery in Mevo Dotan in northern Samaria (Shomron) took place while the father of the family and his children were present. The father noticed the robbers breaking in and called for help.
IDF forces arrived with a tracker and quickly located three Palestinian Authority resident teenagers as they attempted to escape.
The two younger teens confessed to the crime, but the 18-year-old has denied involvement.
The suspects were found with stolen property from the Mevo Dotan home. The property was returned to its owners after the investigation.
Several of the over 1,000 PA resident prisoners released in the Shalit deal have returned to terrorism and other crime. Among them were four arrested for plotting to kidnap more Israeli soldiers for use as bargaining chips.