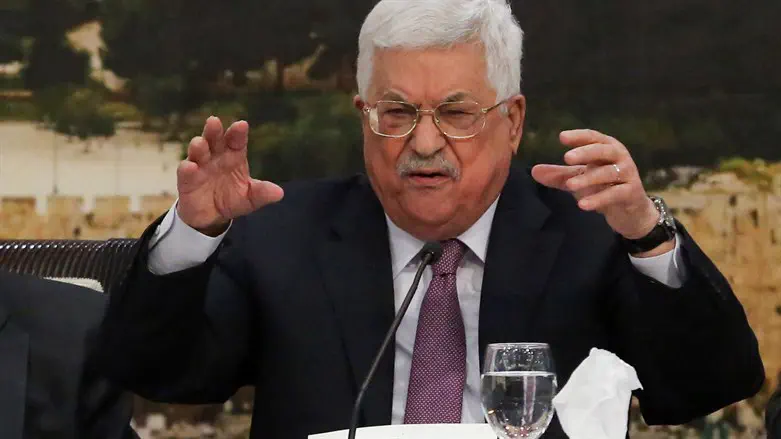 Abbas
Flash 90
Palestinian Authority chairman Mahmoud Abbas pushed back on efforts to reach peace and normalization agreements between Israel and Arab nations, such as Saudi Arabia, in an address to the UN General Assembly today (Thursday), saying that there will be "no peace" without the creation of a Palestinian state.
"Those who think that peace can prevail in the Middle East without the Palestinian people enjoying their full, legitimate national rights would be mistaken," Abbas claimed.
Abbas blamed the creation of the State of Israel for the suffering of the Palestinian Arabs and demanded apologies and reparations from Britain and the US for their support for the 1917 Balfour Declaration. He further demanded the "Right of Return" for the descendants of refugees from Israel's War of Independence in 1948 to the State of Israel, and claimed that the UN applies "double standards" in Israel's favor despite the fact that the UN condemns Israel more than any other nation on Earth.
Ignoring the thousands of terrorist attacks and dozens of Israelis murdered by terrorists this year, Abbas vowed to "continue our peaceful popular resistance."
He also blamed Israel for the rise in the number of murders within Israel's Arab community and demanded that the UN take "deterrent measures" measures against Israel and admit Palestine as a full member state.