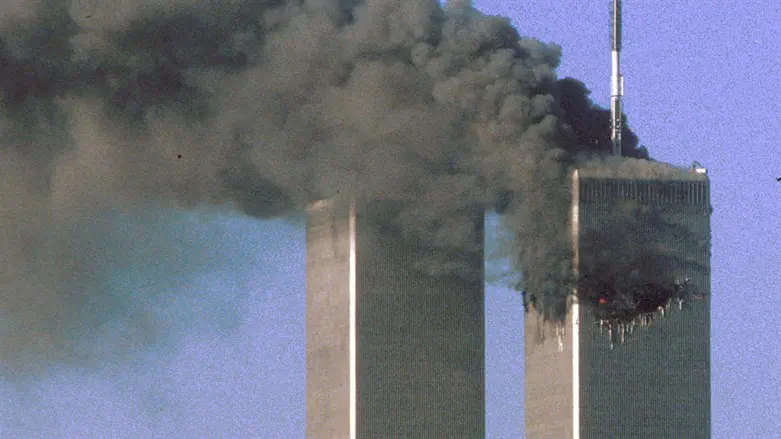 September 11, 2001, attack on the World Trade Center
REUTERS/Sean Adair/File
Today marks the 22nd anniversary of the World Trade Center attacks, when terrorists flew hijacked planes into the World Trade Center and the Pentagon.
Israeli officials paid tribute to the victims of the attacks, with Prime Minister Benjamin Netanyahu commenting: "Today, we remember the victims of 9/11 and their families. We stand with the United States and the free world in the global fight against terrorism. We will never forget."
Foreign Minister Eli Cohen said, "On this day, we remember the victims of the Sept. 11 attacks and their families. We stand shoulder to shoulder with our greatest ally, the United States of America, in the fight against terrorism and in our shared commitment to peace and security."
The IDF declared: "We pledge to never forget 9/11. Together we must denounce terrorism."
The USA embassy in Jerusalem stated, "On the 22nd remembrance day of the 9/11 attacks, we solemnly honor the nearly 3,000 souls, including 5 lost Israelis, and honor the bravery and memory of the first responders who served that day and since."
A memorial service was held by the embassy at the Emek Ha'arazim 9/11 memorial, the only memorial outside the USA to include the names of all of the victims of the attack.