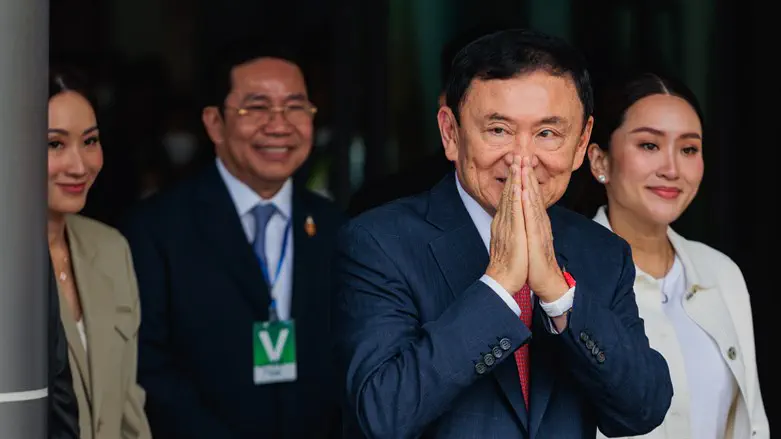 Thaksin Shinawatra
Varuth Pongsapipatt / SOPA Images/Sipa USA via Reuters Connect
Thailand's former Prime Minister returned home on Tuesday, as crowds chanted his name before being ushered to jail, where he is to serve an eight-year prison term. Thaksin Shinawatra, 74, the former telecoms tycoon and owner of a UK soccer team, was tried in absentia after the military accused him of rebelling against the monarchy. He had spent the past 17 years in a self-imposed exile.
Shinawatra continues to enjoy popular support at home, however, where throngs of red-shirted party faithful gathered at Bangkok's Don Mueang Airport to greet the ousted leader and founder of Thailand's powerful Pheu Thai party.
Shinawatra's return comes as his former party is set to make a return to power after a rival political faction failed to form a government. The party, backed by two military-backed factions, is now led by real estate mogul Srettha Thavisin. The tycoon has the support of 317 lawmakers and needs an additional 58 Senate votes to secure his seat of power.
Some political insiders believe that Shinawatra's return was timed to correspond with his party's slated return to power. His daughter and sister, who led the country prior to the army coup of 2014, showed their support for his return on social media.
"For the past 17 years, you feel isolated, lonely, troubled and missing home but you persevered," Shinawatra's sister Yingluck posted on Facebook, while his daughter, Paetongtarn Shinawatra, posted images of a smiling Thaksin surrounded by his family including seven grandchildren.
"Dad has returned to Thailand and has entered the legal process," she wrote.