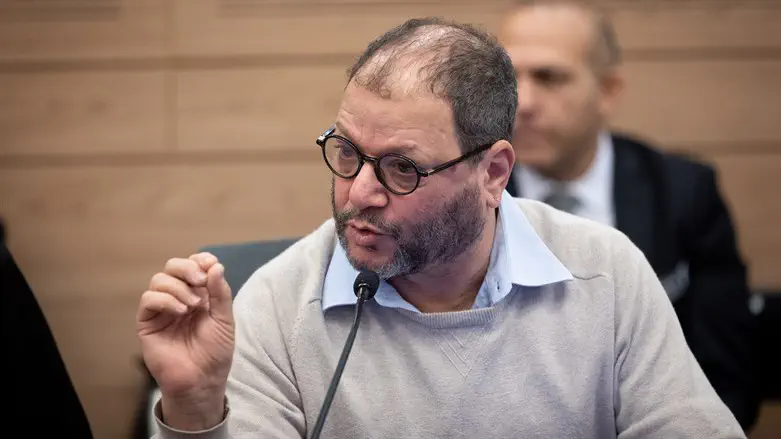 Ofer Cassif
Yonatan Sindel/Flash90
Left-wing activists demonstrated yesterday (Thursday) in the Muslim Quarter of the Old City of Jerusalem in protest of the eviction of an Arab family so that the Jewish family which purchased the property could move in.
During the demonstration, a number of extreme left-wing activists waved PLO flags and fought with police. Three demonstrators were arrested.
The Behadrei Haredim news site reported that Hadash MK Ofer Cassif got into an argument with a Jewish youth at the site in which the MK wished that the Jewish youth be killed.
"Jews were murdered here, my friend was murdered here," the youth yelled at MK Cassif, to which Cassif replied: "may the same thing happen to you."
MK Cassif does not deny that he said those words, but claimed that the youth was not an innocent person but a violent inciter.