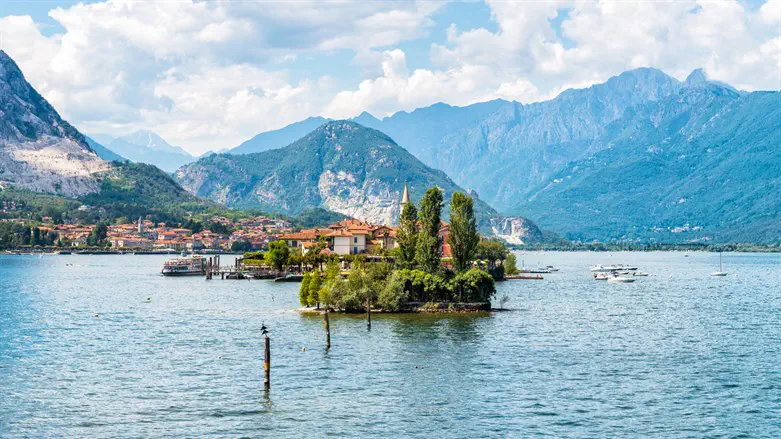 Lake Maggiore in northern Italy
iStock
The Israeli Military Censor cleared for publication on Tuesday night that 50-year-old Erez Shimoni is the former Mossad agent who was killed in a boat accident in Italy on Monday morning.
His coffin is currently making its way to Israel, where Shimoni will be laid to rest.
Italian media reported earlier on Tuesday that the event on the boat on which the accident occurred, which was initially described as a "birthday party," was actually a meeting between intelligence agents.
Earlier, it was reported that there were 20 Italian and Israeli intelligence agents on the boat. It was also reported that after the incident, 10 Israeli agents were transferred on an emergency military flight back to Israel.
At the same time, the agents of the Italian intelligence service were secretly taken out of the emergency rooms in which they were hospitalized in Italy so their identities will not be exposed.
The accident took place in Lake Maggiore, the second largest lake in Italy and one of the popular tourist destinations in the country.
The lake stretches for 70 kilometers between Locarno, Switzerland in the north and Arona, Italy. The average width of the lake is 3-5 kilometers, and at its widest point, it reaches 10 kilometers.