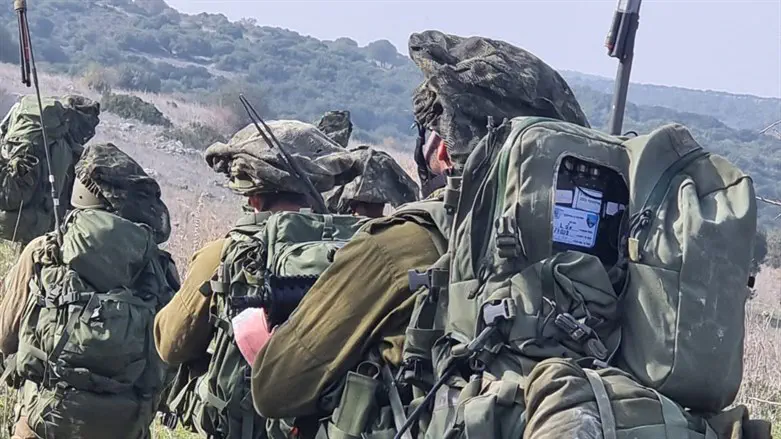 IDF soldiers (archive)
ערוץ 7
During an IDF operation Sunday evening, Israeli soldiers spotted a terrorist placing an explosive device on the Alon Road (Route 458), near the village of Al-Mughayyir in the Binyamin district of Samaria.
An IDF spokesperson said the soldiers opened fire towards the suspect, and a hit was identified. Sappers were dispatched to neutralize the explosive device.
The army said in a statement Sunday night that the foiled bombing was the third terrorist attack thwarted today.
"Another attempted terrorist attack was just thwarted for the 3rd time today," an IDF spokesperson said.
"IDF soldiers spotted a suspect attempting to place an explosive device on Alon Road. The soldiers responded with fire toward the suspect. A hit was identified. IDF soldiers are operating to neutralize the explosive device."
"This comes after 2 other attempted shooting attacks in the communities of Mevo Dotan and Gan Ner earlier today. The IDF will continue to operate to protect Israeli civilians and thwart any terrorist threat against them."
Earlier on Sunday, terrorists fired shots at the town of Mevo Dotan in northern Samaria, hitting a Palestinian vehicle parked at the entrance to the town.
Later, terrorists from Jenin opened fire at the town of Gan Ner in the Gilboa region, just north of Green Line separating Samaria from pre-1967 Israel.
One home was damaged, and a bullet was found at the scene. There were no casualties.