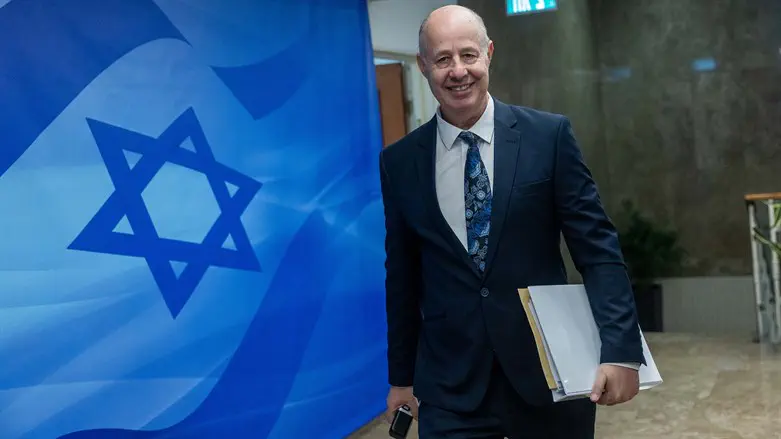 NSC Chief Tzachi Hanegbi
Yonatan Sindel/Flash90
Israeli National Security Council Chief Tzachi Hanegbi says the protests against the government's judicial reform plan and the growing polarization as a result of them have security implications.
In an interview with the Makor Rishon newspaper, Hanegbi Stated: "You can not deny that the whole story regarding the reform has, or can have, an effect on security. Our rivals are watching us merrily since they don't understand what democracy is; they assume that the protests and political upheaval are a sign of disintegration."
He added, "In the meantime, our enemies' joy has gone away a bit for two reasons: there is a dialogue regarding the reform. I assume it weakens our enemies' arrogance. But that's the less dramatic reason; what's more dramatic, in my opinion, is the operation in Gaza. Everyone received a reminder, and their minds were changed regarding the implications of political arguments on the IDF's ability to work and the political rank to make decisions."
Hanegbi says Israel is concentrating substantial strategic efforts on fighting the possibility of a renewed nuclear deal with Iran. "The Americans have not for one moment given up on a deal with Iran. They have and still do believe that diplomacy is the best way to prevent Tehran from obtaining a nuclear weapon. We also prefer a diplomatic solution over a military one, but do I personally believe that there's a diplomatic solution to Iran's push for nuclear weapons? No. I don't want to speak for Israel, but I don't even give it a one percent chance."