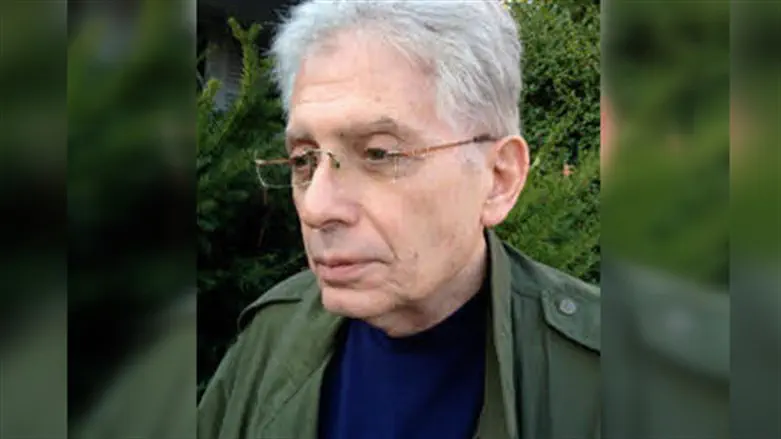 Jack Engelhard
Courtesy
By this time, everybody who reads Arutz Sheva is aware that a terrorist attack in the Jordan Valley took the lives of two Israeli sisters, Rina, 15, Maia. 20.
They are the daughters of Rabbi Dee, whose wife Leah (Lucy) has been hospitalized for critical injuries sustained from the same atrocity.
The terrorists have a knack. They always choose the best of us…and where else have you read about this?
The story has received near-zero mention in the United States and elsewhere around the world, and even in Israel, the mainstream media coverage has been scant and treated as routine.
That is the point, then, isn't it…the murder of Israelis at the hands of Arab terrorists is nothing special. No reason to get carried away.
Another day, another murder, rioting on the Temple Mount, rockets coming in north and south, and it is Ramadan, after all.
Do Jews go on a rampage because it is Passover?
Tell me…these friends who say that those people are mostly peaceful and therefore Israel needs to give them more land. I'm listening.
Do Arabs tremble and bolt their doors because Rosh Hashana is coming?
Ramadan fury gets a pass because it is expected. It is routine. Like the pogroms of Old Europe.
But try it this way…two Arabs are killed for whatever reason and regardless who started it…and then watch the headlines go off like fireworks.
We'll be hearing it from the BBC, The New York Times, across the TV Networks, and time will stop when Reps Rashida Tlaib, AOC and Ilhan Omar make their speeches in the House.
The Biden Administration will express outrage and blame Trump. Netanyahu will be reminded that he is not welcome in the White House.
Do Israelis have a system in the works known as Pay to Slay…whereby Jews get paid for killing Arabs?
There is nothing like that, of course, but Pay to Slay is operational via the Palestinian Authority, so that funds are bequeathed to Arabs killing Jews.
I once called such doings barbaric, and quickly got slammed when I named the Arab perpetrators as savages.
How dare you? I heard that from all over, even from Jews. These are human beings, they advised me.
I, therefore, have learned to be more cautious.
I've learned my lesson.
So has Finance Minister Bezalel Smotrich. Going back only a few weeks ago, he had to apologize for an outburst regarding the Arab town of Huwara.
He did not mean "wipe out" the town. Only the rotten apples.
He too heard it from all over. How dare you speak ill of those people.
He was angry because "from Huwara came the murderer of the Yaniv brothers, and so Smotrich vented spontaneously what many of us felt – outrage."
I wrote about it in a column titled "Why is anger forbidden to Jews?"
So it goes. Weeks ago, two brothers. A week before that, two other brothers. Today, two sisters…but we must watch what we say…. bite our tongues.
Lesson learned.
But I do hope justice comes swiftly to the savages who murdered Rina and Maia.
New York-based bestselling American novelist Jack Engelhard writes regularly for Arutz Sheva.
He wrote the worldwide book-to-movie bestseller "Indecent Proposal," the gambling thriller, "Compulsive," plus the authoritative newsroom epic, "The Bathsheba Deadline," followed by his coming-of-age classics, "The Girls of Cincinnati," and, the Holocaust-to-Montreal memoir, "Escape from Mount Moriah." For that and his 1960s epic "The Days of the Bitter End," contemporaries have hailed him "The last Hemingway, a writer without peer, and the conscience of us all." Contact: [email protected]