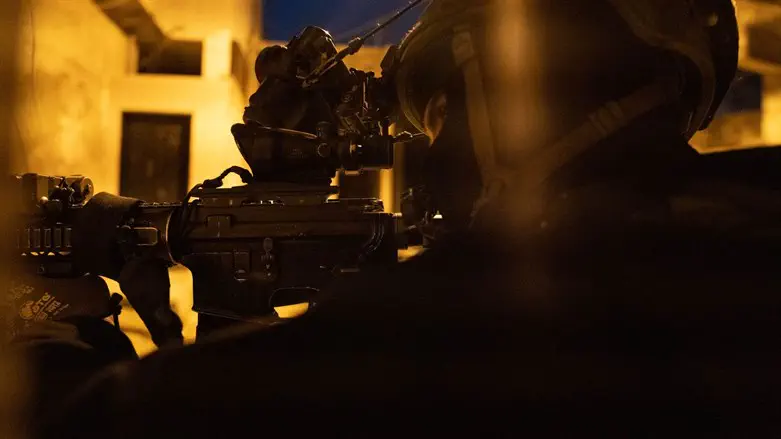 IDF soldier during overnight operation
IDF spokesperson
During a joint IDF and Shin Bet counterterrorism activity, the forces apprehended a terrorist squad from the town of Beit Ummar, who carried out the shooting toward the community of Karmei Tzur on January 22, 2023.
In less than a week after the shooting, IDF and Shin Bet forces apprehended three 20-year-old operatives from the town of Beit Ummar- Muhammad Salibi, Rashed al-Zaqiq and Khabib Salibi, and transferred them for questioning.
During the questioning, it was discovered that the three were involved in the shooting attack toward the community of Karmei Tzur and tampered with evidence afterward. One of the individuals was also involved in a number of other incidents in which he hurled Molotov cocktails and rocks at Israeli vehicles and IDF forces.
Indictments were filed against the three individuals at the Military Court in Judea. Following the military prosecution's request, the Military Court ordered the extension of the detention of the individuals until the conclusion of the legal proceedings regarding the matter.
The IDF and Shin Bet will continue to operate to thwart terrorism and ensure the security of Israel.