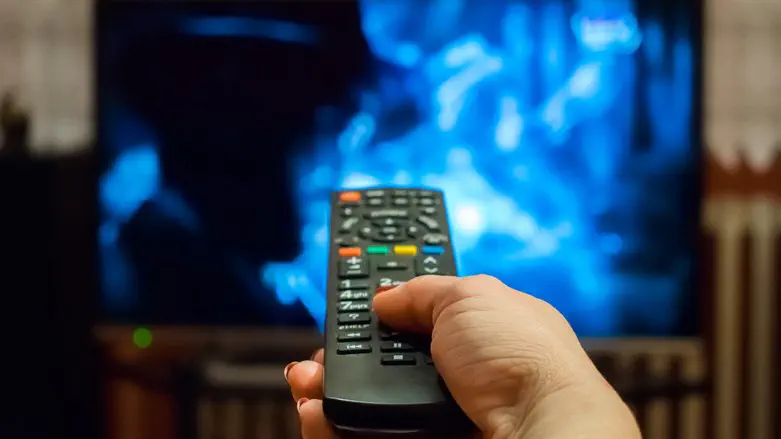 television
iStock
As a Roman Catholic in Warsaw during World War II, Jan Karski could easily have ignored the horrors unfolding behind the walls of the Jewish ghetto. Instead, as a member of the Polish Resistance, he donned a yellow Star of David and infiltrated the Warsaw Ghetto to report on what was happening to the Jews there.
Karski's reconnaissance in the ghetto and elsewhere provided the West with some of the first eyewitness accounts of the Holocaust. He even met with U.S. President Franklin D. Roosevelt in 1943 to share what he saw — though the information he provided did not cause Roosevelt to intervene more strongly.
Karski died in 2000 at 86 and posthumously received the Presidential Medal of Freedom, the United States' top honor. But he is hardly a household name in the country he adopted as a home, despite his singular role in history.
The producers of a one-man show about Karski hope that will change with "Remember This: The Lesson of Jan Karski" airing on PBS as part of the broadcaster's "Great Performances" series. Karski is played by David Straitharn, an award-winning actor who specializes in portraying historical figures.
"Remember This: The Lesson of Jan Karski," by Clark Young and Derek Goldman, first premiered in 2019 at Georgetown University, where Karski was a professor until he retired in 1984. During the height of the pandemic in 2020, the play was turned into a black-and-white film, directed by Goldman and Jeff Hutchens, shot over six days on a soundstage in Brooklyn.
The PBS pickup gave the play its biggest audience yet, and it will be followed by a companion documentary, "Remembering Jan Karski." The documentary is produced by WNET Group's "Exploring Hate," a multi-platform reporting initiative about the roots and rise of hate in America and around the world.
"We have the artists' hope that with more visibility and more impact, that at least some kind of awareness can happen, but it's daunting and the dangers of just preaching to the converted are real," Goldman told the Jewish Telegraphic Agency. "That's why I'm hoping that PBS and this 'Exploring Hate' series can widen the awareness of Karski."
Strathairn has portrayed Karski since the play's first staged reading in 2014 as part of Karski's centennial celebration.
Straithairn is known for his portrayals of historical figures, including of Edward R. Murrow, the American newsman who broadcast from Europe during World War II, in 2005's "Good Night, and Good Luck" and as the voice of Roosevelt in 2017's "Darkest Hour," about England's handling of the lead-up to the war.
"The reception far exceeded our expectation, in terms of many people who knew and were close to Karski, feeling that David had tapped something very profound and very deep about Karski," Goldman told JTA. "People said it was like he had risen from the grave."
Goldman, who teaches at Georgetown, never met Karski. But the play was informed by hundreds of former colleagues and students, in addition to Karski's own memoir and interviews.
"Part of why I think the Karski story has been such a gift to explore is that it's a story about allyship. It's about bearing witness across difference. It's about individual responsibility for the world. It's about our human tendency to deny," said Goldman.
That relevance is why Goldman considers "Remember This" a current events piece, even though most of it took place 80 years ago. This April is the 80th anniversary of the Warsaw Ghetto Uprising, the longest sustained battle of resistance against the Nazis that took place in the same location Karski had infiltrated just months earlier.
Even all these years after Karski first sounded the alarm, people still deny the Holocaust happened. Goldman knows those people aren't likely to tune into Great Performances, but he's determined to try and reach those who need to hear Karski's message.
"My interest is always in the immediacy and the present," Goldman said. "I think one of the things theater does well, and has for thousands of years, is bring us into a communal space to notice and bear witness to things that are happening in the world, but that we might be complacent about or just in denial about, which of course is a major theme of this work."