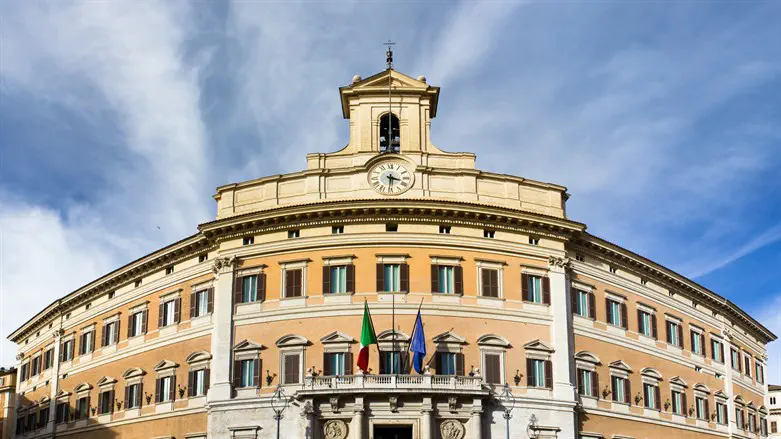 Italian parliament building Italy
iStock
The European Jewish Congress (EJC) strongly condemned on Tuesday the recent flood of antisemitism directed against the newly-elected leader of Italy's opposition Democratic Party, Elly Schlein, whose father is a Jewish American academic.
EJC highlighted that Schlein has been subjected to a torrent of antisemitic abuse on social media, including being called "a guarantor of international Judaism."
She was recently portrayed with a long-pointed nose in a classic antisemitic caricature on the pages of Il Fatto Quotidiano, a daily online and print newspaper with a circulation of over half a million readers," EJC said in a statement.
"This new wave of antisemitic attacks on a senior politician in Italy is of great concern," ECJ Executive Vice President Raya Kalenova said. "We have seen examples of local politicians tweeting vile antisemitic conspiracy theories, bringing Jew hate into the mainstream."
Kalenova called on senior officials in Italy to denounced the bigoted attacks directed at Schlein.
"It is incumbent on political leaders in Italy to condemn such manifestations of Jew-hate and to place it firmly outside any political dialogue," she said.
The EJC said that it "stands in solidarity" with Schlein and "with our friends and colleagues in the Italian Jewish community faced with this recent wave of antisemitism."