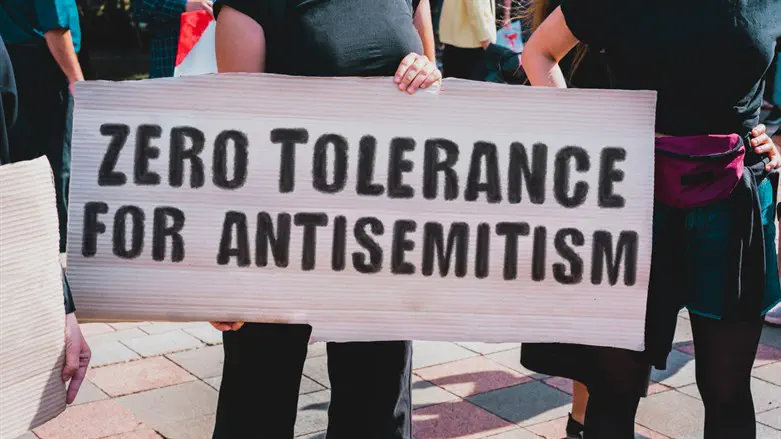 Antisemitism
ISTOCK
Progressive pro-Palestinian groups are pressuring the American Bar Association (ABA) to reject a measure condemning antisemitism and supporting the IHRA definition of antisemitism.
The left-wing organizations, including the American Civil Liberties Union, Jewish Voice for Peace, and the Council on American Islamic Relations, claimed that passage of the resolution would entail discrimination against Palestinian Arabs and would be an affront to free speech, the Washington Examiner reported.
The ABA's House of Delegates is scheduled to meet on February 6 to vote on Resolution 514, which calls on "federal, state, local, territorial, and tribal governments in the United States to condemn antisemitism, as referred to in The International Holocaust Remembrance Alliance's (IHRA) working definition of antisemitism."
The progressive groups issued a joint statement last week claiming that while they were against antisemitism, the IHRA was "dangerously chilling fundamental rights of free speech, freedom of assembly and protest, and academic freedom." They also alleged there was not a "consensus" around the IHRA definition.
The ABA measure further calls on the State Department to make use of the definition and calls on "other governments and international organizations to use it as well."
"In an era of rapidly rising global antisemitism, now is not the time to discard one of the most fundamental and critical tools in the arsenal to combat it," the ABA resolution says.
The resolution was put forward by the ABA's Coalition on Racial and Ethnic Justice alongside its Section of Civil Rights and Social Justice and several other commissions.