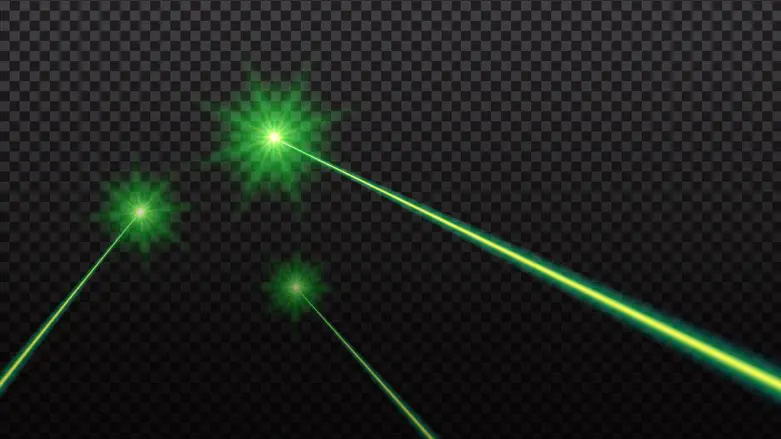 Laser
istock
Hezbollah terrorists have been blinding the residents of Metula every evening for the past few weeks with laser pointers, Kan 11 reported Monday evening.
The harassers stand about 180 meters away, on a hill overlooking the community and use strong laser beams to blind those walking on the eastern promenade, those traveling in vehicles, and also inside the residents' houses.
Until a few days ago, a spotlight was placed inside Metula, in an attempt to shine a light on the Lebanese and keep them away from the hill from which they are harassing the residents. But that did not solve the problem. The IDF Northern Command turned to the UNIFIL force in Lebanon, which promised to intervene, but for the time being, the blinding attempts continue and the IDF has no real answer so far to the problem. Besides the harassment and threat to the residents, there is a fear that a laser could cause irreversible damage to the eye and even blindness to the residents.
In recent years, the IDF has been building a wall approximately 15 meters high with the aim of preventing infiltration from Lebanon into Israeli territory. However, in the face of the wall, Hezbollah improvised a simple solution, raising its observation tower.
An IDF spokesperson said: "The IDF forces work on a daily basis for the security of the residents of the northern sector along the Lebanese border. The IDF is in close contact with the residents of the sector and works in cooperation with them continuously to strengthen the sense of security in the area in the best possible way."