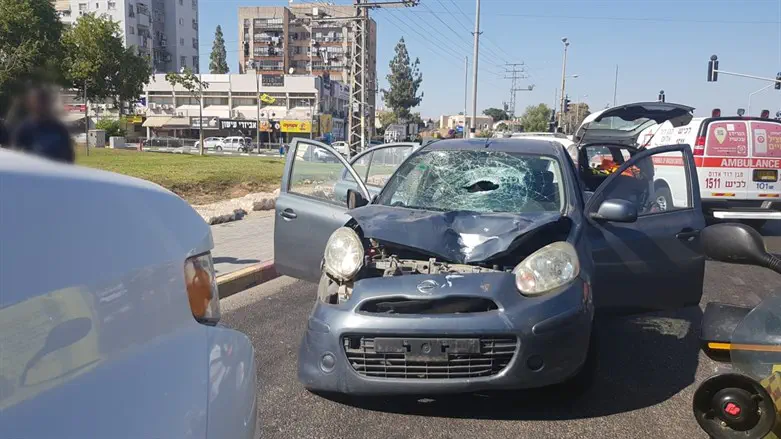 scene of the accident
United Hatzalah
Shalom Dov Be'er Lipsh, a 14-year-old boy in the eighth grade, was killed in a traffic accident at the entrance to the city of Kiryat Malachi on Friday.
Lipsh was killed while returning from volunteering at one of the Chabad stands prevalent in Israel encouraging passersby to put on tefillin and recite the blessing over them.
An investigation revealed that Lipsh was struck by a vehicle which hit him with great force. Hatzalah and Magen David Adom (MDA) forces called to the scene performed CPR for a long time, but were unable to revive him.
The driver of the vehicle which struck Lipsh was detained for questioning. Police are also investigating whether the boy ran into the street.
Senior MDA medic Tzvika Zilberman siad: "The boy was lying on the road next to a car that had a shattered windshield and was badly damaged. He was unconscious and suffered from a very severe multisystemic injury. We gave him medical treatment and performed CPR, but his injury was critical and in the end we had to pronounce him dead."