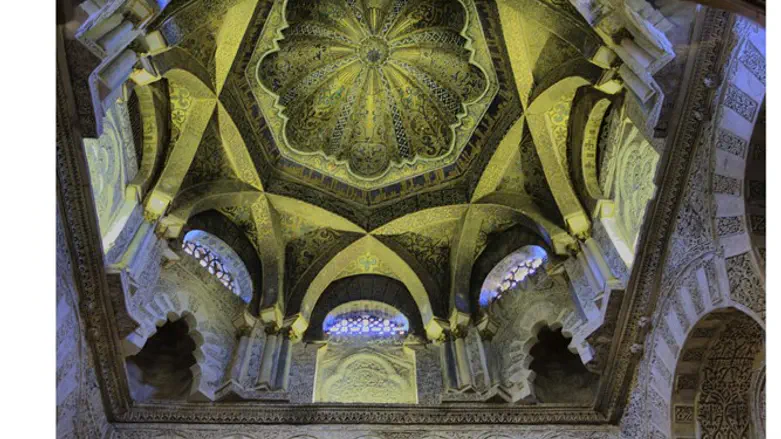 Suicidal Christianity turns British cathedrals into golf courses
French atheist philosopher Michel Onfray writes in his book "Dècadence" that the saga of Sagrada Familia's Cathedral in Barcelona is emblematic: "Begun in the XIX century, continued but never finished at the end of the 20th century, consecrated by a Pope who resigned in the 21st century, site of a foiled Islamist attack, it is a concentrated story of decadent Christianity".
Onfray didn't see what is happening these days in the Cathedral of Rochester, the British city where Charles Dickens placed many of his novels, a cathedral established in the Sixth Century and the second oldest church in England, after Canterbury.
"Opening today! Challenge your friends at an Adventure Golf game in our free activity". The announcement appeared on social media channels of the cathedral. It is the most unusual golf course in Kent and since last week it is located in the middle of the cathedral of Rochester. Nine holes, each one accompanied by a different model of bridge.
The Rochester affair comes a few days after the publication of a new report on the end of Christianity in the United Kingdom. The presence of Christians has halved in Great Britain in the last 35 years with only one person in three who today identifies itself as Christian, while atheists and Islam continue to grow. The figures, published by the British Social Actitudes Survey, reveal a drop of 50 percent in the number of Christians since 2008.
Last February, the Anglican church "canceled" the nature of Sunday as a "holy day" for mass. The reason? An "unprecedented crisis of participation", as the General Synod of Church of England revealed.
Tim Stanley writes in the Telegraph that "Western Christianity isn't dying out from natural causes or murder, it's dying of suicide". At the ninth hole of a golf course.
Ar Rahman ar Rahim – or Allah – will win this game in the UK.