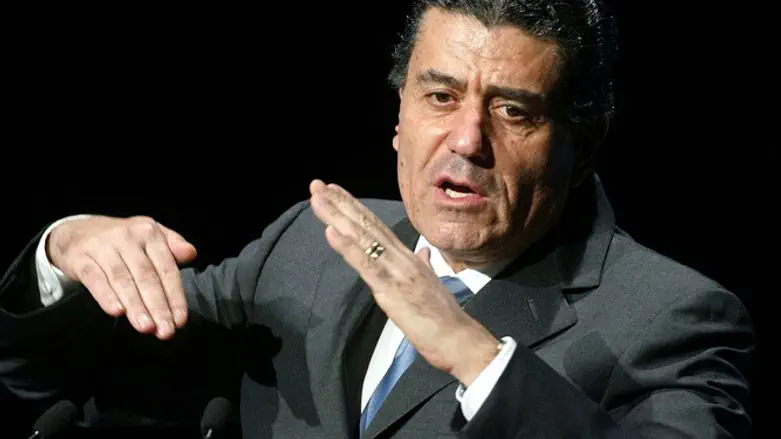 Haim Saban
REUTERS
Israeli-American billionaire and Democratic megadonor Haim Saban was involved in the publication of an op-ed piece warning against Israel's plan to apply sovereignty to parts of Judea and Samaria, Channel 13's Barak Ravid reported Friday.
According to the report, Israeli sources claimed that Saban was consulted by the United Arab Emirates' ambassador to the US, Yousef Al Otaiba, for an opinion piece published by the Israeli newspaper Yediot Aharonot Friday morning.
In the piece, Al Otaiba warns Israel against implementing the sovereignty plan, arguing it will "send shock waves" throughout the Middle East, destabilizing moderate Arab states and harming Israel's warming relations with US allies in the region, including the UAE.
Saban, a long-time acquaintance of Al Otaiba, was reportedly asked to help the UAE find a platform for addressing Israelis. Al Otaiba consulted with Saban, the report claims, with Saban assisting Al Otaiba in having his op-ed piece published by Yediot Aharonot. UAE leaders had planned to publish the piece in a prominent American newspaper, like The New York Times or Washington Post, but were persuaded by Saban to use an Israeli outlet.
Israeli Prime Minister Binyamin Netanyahu plans to bring his sovereignty plan, which would see Israel extend its law to about 30% of Judea and Samaria, to the Knesset sometime after July 1st.
The plan is expected to be pushed as part of the larger Trump administration Middle East peace plan.
In late January, Saban endorsed the Trump plan, telling the Jewish Insider that the plan "offers a blueprint to promote a continued push towards a two-state solution in which Israel remains a Jewish and democratic state living in peace, prosperity, and, most importantly, in security alongside its neighbors."