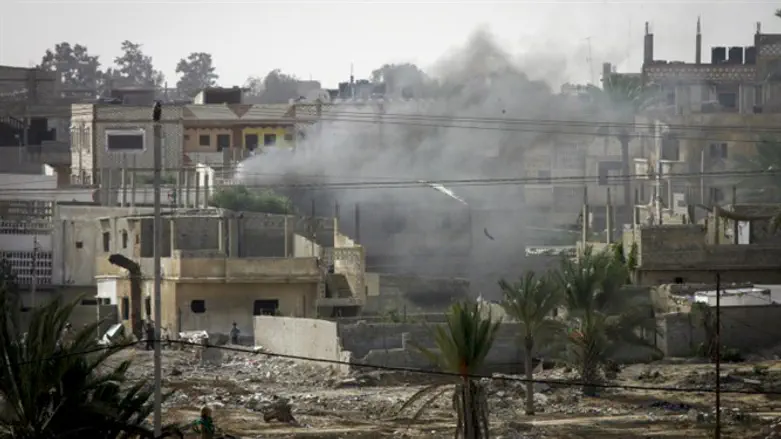 Explosion in Gaza Strip (archive)
Abed Rahim Khatib /Flash90
The Israel Air Force struck Hamas targets in the Gaza Strip in response to the firing of dozens of rockets at Israeli territory Monday afternoon.
Red alert sirens were heard in Sderot, Netivot, the Be'er Sheva area, and the Sdot Negev, Ashkelon Beach, Shaar Hanegev and Eshkol councils.
An Israeli man in his 20s was seriously wounded in a mortar attack on an Israeli community in the Gaza periphery.
The Prime Minister's Office stated that Prime Minister Binyamin Netanyahu is currently conducting security consultations with the Minister of Defense, the Chief of Staff and senior members of the defense establishment and the IDF at the Kirya, the IDF headquarters in Tel Aviv.