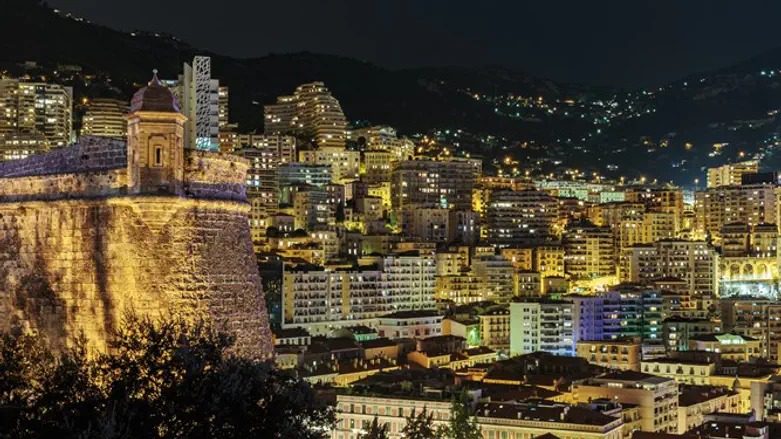 Nice, France
iStock
Graffiti that the mayor of Nice called anti-Semitic was discovered on the door of a Jewish community center in that city in southern France.
The culprits, who have not been identified, spray-painted in red on the entrance to a mikvah, a Jewish ritual bath, the words: "INRI, 12 dead and now what?"
INRI is the acronym in Latin for the words "Jesus, King of the Jews" which according to Christian tradition were written on the cross on which the Romans crucified Jesus. The graffiti appeared on the mikvah entrance on Saturday, shortly after a gunman killed 11 people at a synagogue in Pittsburgh, Pennsylvania.
Mayor Christian Estrosi, a center-right politician, linked the graffiti to the massacre in a statement on Twitter.
"Horrified by the graffito, the threat," Estrosi wrote, "after the grief over the tragedy in Pittsburgh." Estrosi added that police have increased their presence around synagogues in Nice following that attack. Estrosi also said the graffito was anti-Semitic, according to Nice Matain's report Sunday.
Rabbi Aliyahu Mergui, who is responsible for the mikvah, told the newspaper he does not know whether the graffito is anti-Semitic, and if so what it means.
"The police alerted us to the graffito, we hadn't even noticed it," he said. "I want to thank police who saw what we ourselves had overlooked."
Separately, in the Spanish city of Cordoba several anti-Semitic graffiti were discovered last week, the news website Cordopolis reported.
One such text, written in red on the wall of a building in the Old City, read: "Jew plants bombs. Terrorists."
Cordoba used to be a major hub of Jewish learning until the 15th century, when local Jews were killed, forcibly converted or forced to flee during the Spanish Inquisition.