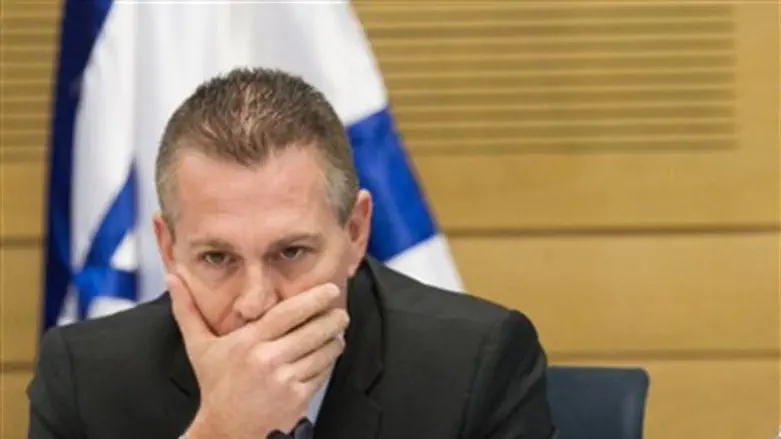 Internal Security Minister Gilad Erdan
Miriam Alster/Flash90
Cabinet member Gilad Erdan today discussed the continued rocket fire and incendiary kite warfare emanating from Gaza, and rejected observations that deterrence vis-à-vis Hamas had weakened.
"We're very troubled and don't stop thinking about how to improve the security situation in the Gaza vicinity, and I think the last four years since Protective Edge proved it," Erdan suggested in an interview with Army Radio.
"I don't think we lost deterrence," Erdan tried to convince listeners, "I think Hamas understands the price it pays. They had a hundred-and-fifty dead in recent weeks.
"We can't ignore the last four years of relative quiet that led to growth and prosperity, and even to people looking to live in the Gaza area," Erdan alleged.
However, Erdan estimated, "There's a great chance we'll have to embark on a military operation to create long-term deterrence. There may be no choice, and we'll have to enter into a large-scale operation in the Gaza Strip."