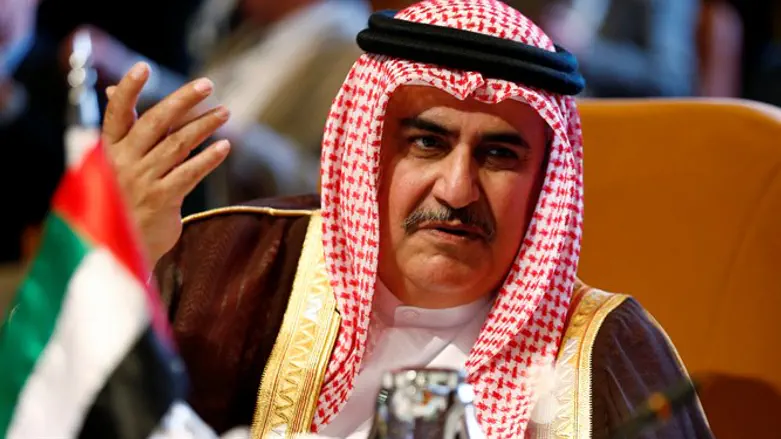 Khalid bin Ahmed Al Khalifa
REUTERS
Israel gained support from an unexpected source Thursday for its recent airstrikes on Iranian targets in Syria, after Iranian forces fired 20 rockets at Israeli territory Wednesday night.
Khalid Bin Ahmed Al Khalifa, the Foreign Minister of the Gulf Arab state Bahrain, tweeted support for Israel and endorsed the Jewish state's right to self-defense.
"As long as Iran has breached the status quo in the region and invaded countries with its forces and missiles, so any state in the region, including Israel, is entitled to defend itself by destroying sources of danger."
Bahrain, a majority Sunni Muslim nation and a close ally of Saudi Arabia, has a long-running rivalry with Tehran, following the failed coup d'etat attempt by Iranian-backed terrorists to overthrow the government in 1981.
On Wednesday night, Israeli forces hit a dozen targets in Syria, after 20 rockets were fired by Iranian forces at northern Israel.
Both Iranian and Syrian targets were hit in the strikes, which Russian sources claim involved 28 Israeli F-15 and F-16 fighter jets.
The US expressed support for Israel's use of force against Iranian military targets in Syria, and condemned Tehran for its "provocative" attacks on Israel.
"The U.S. condemns the Iranian regime's provocative rocket attacks from Syria against Israeli citizens, and we strongly support Israel's right to act in self-defense."