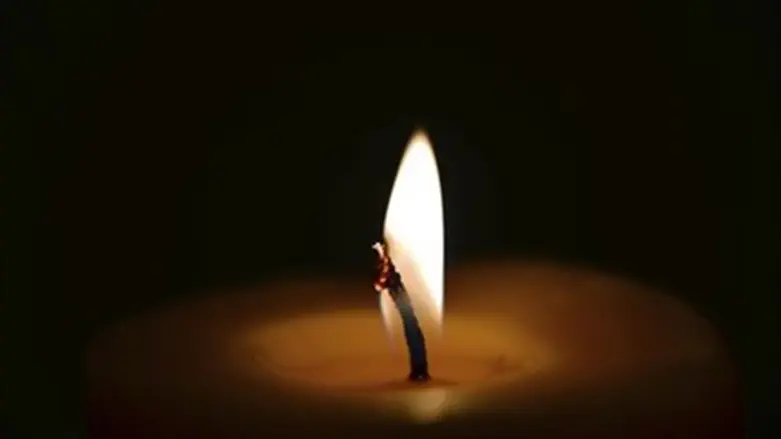 Memorial candle
Thinkstock
Thousands of followers and supporters escorted the Rabbi Mordechai Hager to his final resting place on Friday.
As per Viznitz custom, the funeral did not include eulogies and he was buried in the Hassidic cemetery next to his eldest son, who dies a few years ago.
Rabbi Mordechai Hager, the leader of the Viznitz Hasidic community of Monsey, New York, passed away on Friday at the age of 95.
He had been hospitalized in recent months at Mount Sinai Hospital in Manhattan, after undergoing a complicated medical procedure a few weeks ago to ease his health. On Thursday there was a serious deterioration in his medical condition.
The Viznitz Monsey Center is located in Monsey, New York. There are approximately 2,500 families belonging to the Viznitz community around the world, of which about 400 families live in Israel.