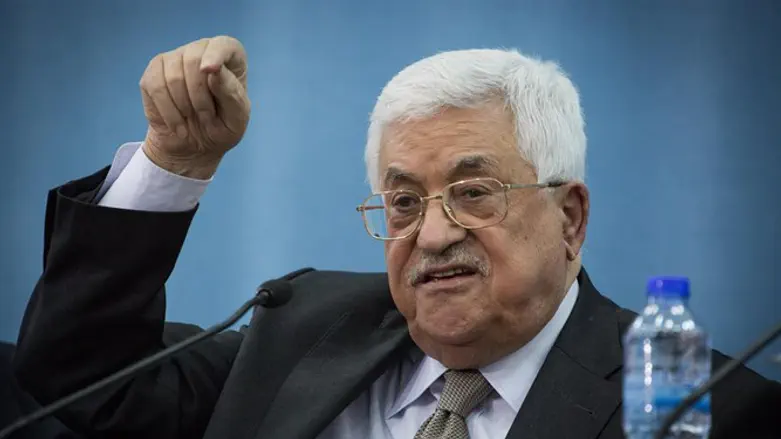 Mahmoud Abbas
Hadas Parush/Flash 90
Palestinian Authority (PA) chairman Mahmoud Abbas, who will visit China this week, told the Xinhua news agency in an interview on Sunday that he believes China could make a positive contribution to help achieve peace and stability in the Middle East and to promote the development of the political process in the region.
Abbas said that during his meeting with Chinese President Xi Jinping, he will place an emphasis on the four-point proposal put forward by Xi in May 2013 for a solution to the conflict with Israel.
The Chinese proposal focused on an independent Palestinian state, negotiations as the only way to peace, the principle of "land for peace", and on guarantees the international community should provide for the progress of the peace process.
Abbas told Xinhua he would discuss this proposal with Xi, as well as the proposals that the Chinese President raised in his address at the Arab League's headquarters in Cairo, the Egyptian capital, in January of 2016.
He stressed that the Palestinian-Israeli conflict should be resolved through peace talks, and a permanent peace deal should be reached.
The PA insists on an independent state along the pre-1967 borders with eastern Jerusalem as its capital, Abbas told the Chinese news agency.
During a meeting in March with Prime Minister Binyamin Netanyahu, Xi called for peace between Israel and an independent Palestinian state to be formed "as soon as possible".
Last year, Xi stated that his country supports the creation of a Palestinian state with eastern Jerusalem as its capital, based on the pre-1967 borders.