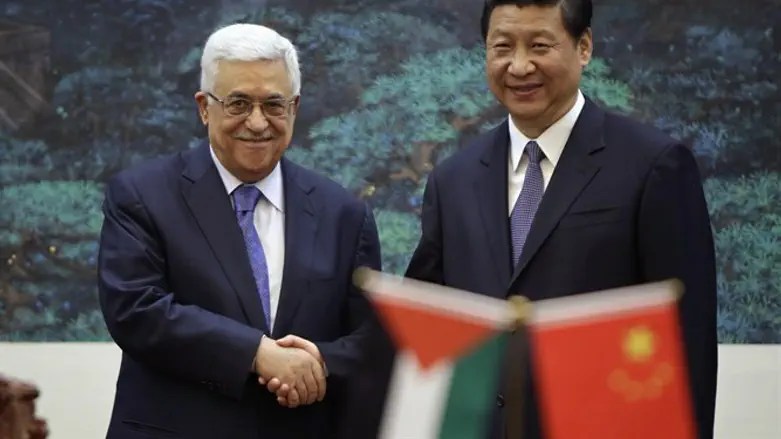 Mahmoud Abbas and Xi Jinping (archive)
Reuters
Palestinian Authority (PA) chairman Mahmoud Abbas will visit China next week following an invitation from Chinese President Xi Jinping, the Ma'an news agency reported, citing to a statement released by the Chinese government.
The visit will take place between July 17 and 20, according to the report.
Lu Kang, a spokesperson for the Chinese ministry of foreign affairs, said that Abbas's upcoming trip would be his fourth visit to China.
Abbas is expected to meet with Xi, the Premier of the state's council Li Keqiang, and the Chairman of the Standing Committee of the National People's Congress Zhang Dejiang, according to M'an.
Kang noted that Abbas and Chinese leaders are expected to discuss the bilateral relations, the "Palestinian cause", and other common interests.
During a meeting in March with Prime Minister Binyamin Netanyahu, Xi called for peace between Israel and an independent Palestinian state to be formed "as soon as possible".
Last year, Xi stated that his country supports the creation of a Palestinian state with eastern Jerusalem as its capital, based on the pre-1967 borders.
In 2013, China called for a resumption of peace talks between Israel and the PA, explaining the need to settle "the Palestinian question."
Also that year, Xi discussed with Abbas a four-point proposal for peace talks with Israel.
The Chinese proposal focused on an independent Palestinian state, negotiations as the only way to peace, the principle of "land for peace", and guarantees the international community should provide for the progress of the peace process.