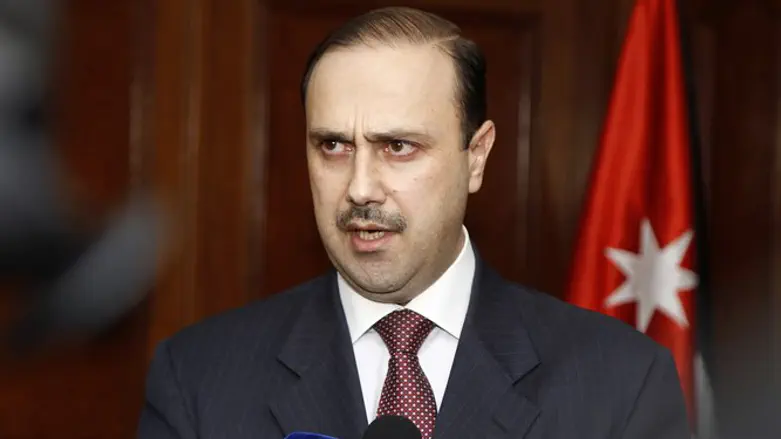 Mohammad Al-Momani
Reuters
The Jordanian government on April 1 publicized a statement in which it condemned the Israeli cabinet's decision to create a new town in Judea and Samaria for those expelled from Amona in February.
On Thursday, the Israeli government approved the construction of a new town to house the Amona expellees. The new town will sit on 977 dunams of land.
Jordanian Media Affairs Minister and Government Spokesman Mohammad Al-Momani said Israel's decision "constitutes a blatant violation of the Palestinian nation's rights, especially their right to create an independent state on their national land, within their pre-1967 boundaries."
Al-Momani also said the Israeli decision harms efforts to renew peace talks, and encourages extremists and terrorists.
Building a new town in Judea and Samaria violates international law, he said, and is in direct opposition to UN Resolution 2334, which termed all Jewish presence in Judea and Samaria illegal.
Al-Momani called on the international community to condemn "irresponsible" Jewish building in Judea and Samaria, and work to ensure the creation of a Palestinian state whose capital will be eastern Jerusalem.