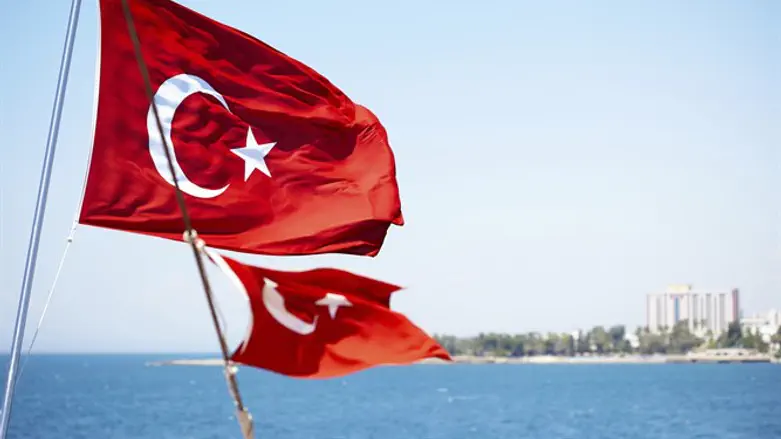 Turkish flag
Thinkstock
Turkey's parliament on Tuesday approved a government-backed motion to extend by another three months the state of emergency imposed in the wake of the failed coup attempt last July, AFP reports.
President Recep Tayyip Erdogan announced the three-month state of emergency on July 20, five days after the failed coup, saying it would enable authorities to take swift action against those responsible for the putsch.
The state of emergency -- which has seen tens of thousands lose their jobs or be arrested on suspicion of links to the putsch -- had already been prolonged once before and was due to expire on January 19.
Ankara argues the state of emergency is needed to eradicate the influence in Turkish institutions of U.S.-based Islamic preacher Fethullah Gulen, who it blames for the failed coup. Gulen denies involvement in the attempted coup and condemned it. He has hinted that the uprising could have been "staged" by the government.
However, the state of emergency -- which is now set to last at least nine months -- has troubled the European Union which fears it has been used for a broad crackdown against Erdogan critics and not just suspected coup plotters.
According to the latest figures published by the state-run Anadolu news agency, over 41,000 people have been arrested over suspected links to Gulen in the investigation.
Over 103,000 people have been investigated as part of the probe, it added.
Gulen, who leads a popular movement called Hizmet from exile, split from Erdogan over a corruption scandal in 2013. Erdogan has long accused him of running a parallel state from abroad.
Gulen, in addition to the failed coup, is also being blamed by Turkey for being behind the recent death of Russia's ambassador to Turkey, who was shot dead by an off-duty policeman late last month.
The state of emergency gives the government special powers to fire state employees and close down associations, including media groups.
It also extends the time that suspects can be held in jail without being charged.