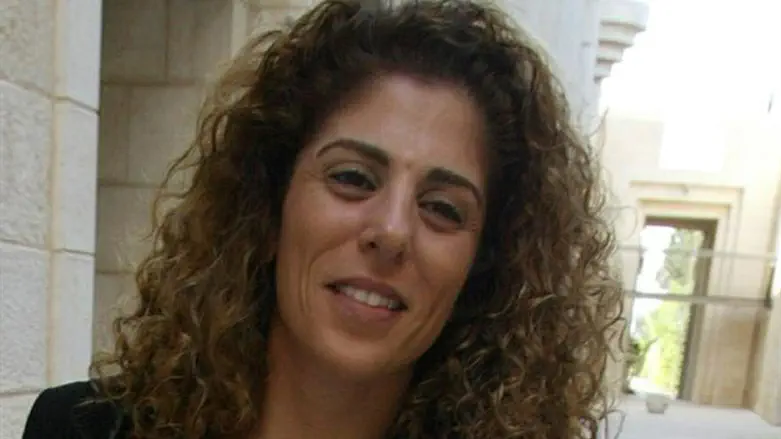 Kinneret Barashi
Flash 90
Attorney Kinneret Barashi admitted today in a Galei Yisrael radio station interview held together with Arutz Sheva's Gil Ronen that Israeli feminists tend to be more stringent with right-wing public figures with regard to suspicions of sexual impropriety whereas they are more lenient with Arabs and left-wing figures.
Barashi said that "media coverage and involvement in sexual crimes from the left side of the political map is much less intensive" than its involvement with right-wing figures. She agreed with Ronen that the accusations against actor Moshe Ivgy were covered much more mutedly than they would have been if he were a right-wing figure.
Barashi added "I know the details of the Ivgy story intimately, I know a specific woman and saw the proof with my own eyes. I look outside and see him getting prizes... the media attacks people all the time but regarding Ivgy there is absolute silence. We don't need to judge him before the courts but when the media behaves in one way towards a certain suspect it should behave the same way towards others."
Barashi also agreed that most of the media ignored the meeting of the Knesset Committee for the Status of Women and Gender Equality concerning sexual harassment by Arabs towards Jews in mixed Jewish-Arab towns and described this as "shameful" as the women appeared and wept as they told of fears to leave the house after dark.