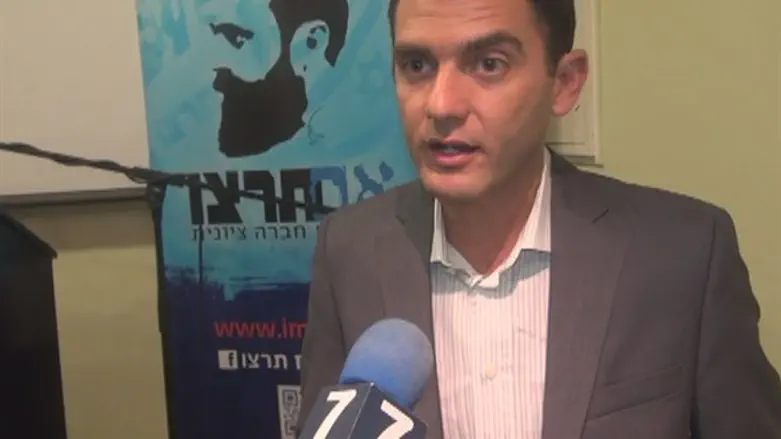 Im Tirtzu CEO Matan Peleg
Yoni Kempinski
The Zionist extra-parliamentary Im Tirtzu organization issued a report today claiming that organizations which receive funding from foreign governments have been working to prevent the Israeli government from finding a solution to the issue of illegal African migrants.
Im Tirtzu points out that there have been many times when the government has adopted a policy regarding the migrants, only to have the courts shoot that policy down in response to petitions by pro-migrant groups. Im Tirzu claims that the number of migrants who enter the country illegally increases each time the courts shoot the government's policies down.
According to the report issued by Im Tirtzu, the organizations behind the petitions to the courts were given 38 million shekels in funding by foreign governments between 2012-2016.
Im Tirtzu CEO Matan Peleg said: "The residents of South Tel Aviv have been abandoned for years to the hands of illegal migrants and to those organizations working to increase illegal migration. These are not righteous human rights organizations, rather political organizations that receive funding from foreign governments and the New Israel Fund in order to erase the Jewish character of the State of Israel."
"The High Court cannot ignore the reality and play innocent. The State of Israel is under attack from within by foreign government-funded organizations that engage in 'lawfare' in order to change Israeli policy. Im Tirtzu will continue fighting to put an end to this absurdity."