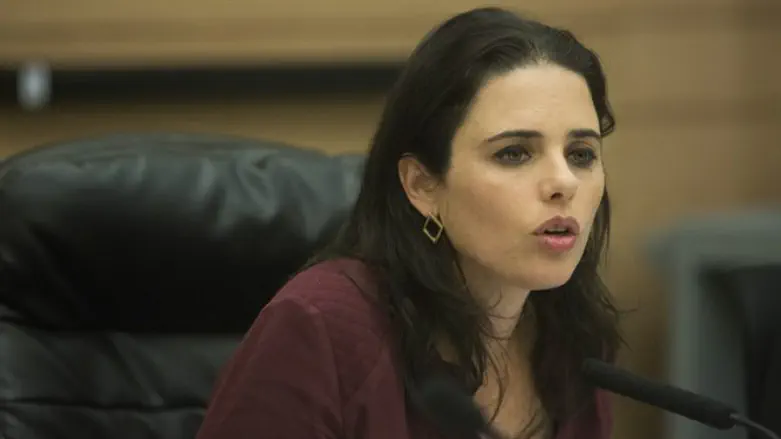 Ayelet Shaked
Flash90
Justice Minister Ayelet Shaked (Jewish Home) criticized those who shook hands with President of the Palestinian Authority Mahmoud Abbas, including Prime Minister Netanyahu.
"I'm not excited about him," she said in an interview with Army Radio, "you have to understand that he incites violence and hatred, we can't forget that."
She added that she didn't know what the Prime Minister and his wife were supposed to do in that situation but that she would not have shaken Abbas' hand.
Shaked expressed hope and said that the government wouldn't change its form, and is functioning normally. "In the political system," she said, " there are always crises, there are ups and downs, and this year was no different than previous years."
"From my experience, this government is very stable. The relationship between the party heads and the ministers are excellent. We are working together and supporting each other. This is an excellent government and I think that, if the prime minister doesn't change it, it will last for a long time," Shaked estimated.
In regards to Amona, Shaked stated that the concept of land compensation is still on the agenda. "This was a solution that the people of Amona presented," Shaked stated, "We are checking its viability and in three or four weeks we will be better equipped to provide a solution." She stated that the concept of providing land compensation for the people of Amona is still relevant, despite opposition from Arabs.
Shaked responded to the future of the bill that would normalize the status of Jewish communities in Judea and Samaria and said, "let's see how this compensation plan unfolds, we are planning a strategic solution that will solve this problem and this solution should happen within the coming months."