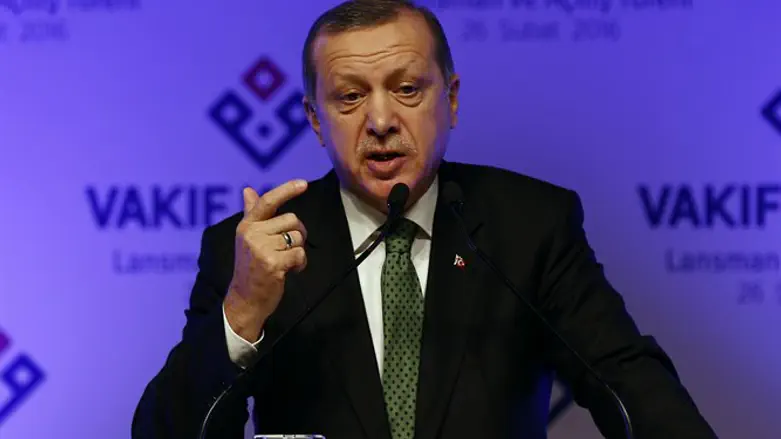 Recep Tayyip Erdogan
Reuters
Turkey's National Security Council will propose extending the state of emergency introduced after the failed coup in July, it said on Wednesday, according to Reuters.
Erdogan announced the three-month state of emergency on July 20, saying it would enable authorities to take swift action against those responsible for the putsch, in which a group of rogue soldiers tried to topple the government and killed at least 240 people.
"To take precautions to protect the rights and freedoms of our citizens, our democracy and the principle of the rule of law, it was decided that an extension of the state of emergency should be proposed," the security council said in a statement Wednesday quoted by Reuters.
It gave no details on the duration of the proposed extension.
Erdogan had said there would be no obstacle to prolonging the state of emergency beyond the initial three-month period. In the crackdown following the attempted coup, some 100,000 people in the police, civil service, military and judiciary have been sacked or suspended. Another 40,000 people have been detained.
Erdogan blames his longtime rival, cleric Fethullah Gulen, for the attempted coup. Gulen, who lives in the United States, leads from exile a popular movement called Hizmet and split from Erdogan over a corruption scandal in 2013. The Turkish president has long accused him of running a parallel state from abroad.
Last month, Turkey submitted to the United States a formal extradition request for Gulen, though it was not over the July coup attempt.
Gulen has denied involvement in the attempted coup and condemned it. He has hinted that the uprising could have been "staged" by the government.