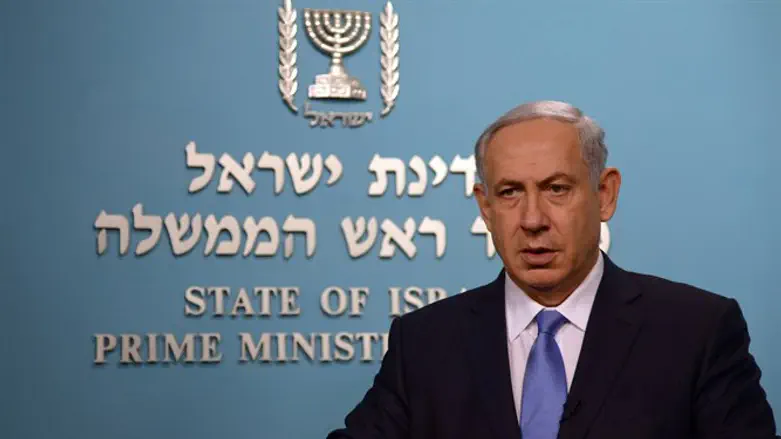 Prime Minister Binyamin Netanyahu
Prime Minister's Office (PMO)
Prime Minister Benyamin Netanyahu participated on Thursday afternoon in a ceremony celebrating the completion of a defense project for housing in the communities of the Gaza belt. While there, he emphasized achievements in deterrence as a result of Operation Protective Edge, and threatened a powerful reaction if the current quiet is disturbed.
"The Operation gave us the quietest two years of the past decade," he said. "Look, we don't have the ability to shape the strategic environment in which we live, but we do have the ability to achieve deterrence against our enemies and, when needed, strike terror infrastructure in a significant way."
According to the Prime Minister, the policy now is to react with determination against any disturbance of calm - even the slightest - "and to convey to the enemy that the rules of the game have changed. If we have quiet, Gaza will have quiet, striking us will bring destruction upon Hamas, and Jihad, and anybody that tries to hurt us from the other side of the fence. We will react powerfully to any attempt to hurt our communities and our citizens."
The Prime Minister also added, "defense is a crucial life-saving step, but it is no substitute for the strength of a crushing offensive, which we are also building. I always hear what Hamas is doing, but I also know what we're doing, what we're preparing, what we have in store. I know, but I'm not going to tell you."