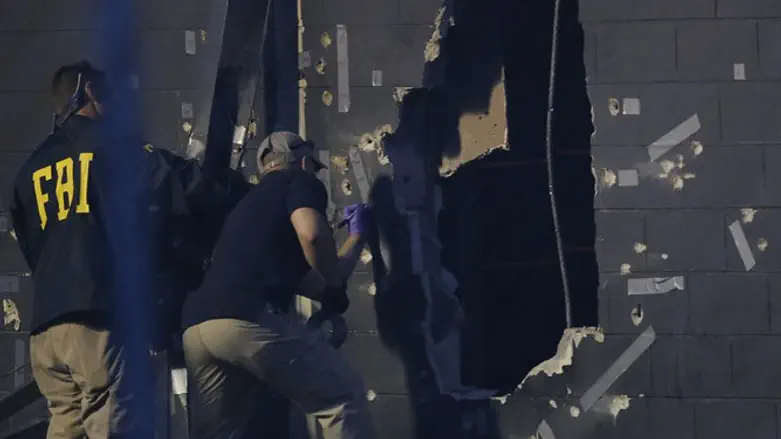 Site of Orlando gay nightclub massacre
Reuters
(AFP) - The Islamic State jihadist group (ISIS or IS) has claimed several high-profile terrorist attacks in the West that it appears to have inspired rather than planned, sowing fear and boosting its profile at low cost.
Such attacks require far less effort than planning and financing an operation in Europe or the United States and dispatching ISIS jihadists to carry it out, and also leave fewer signs for authorities trying to foil them.
And they allow ISIS to portray itself as being on the offensive against its foes, even as the group has suffered a string of defeats inside the cross-border "caliphate" it proclaimed in Iraq and Syria two years ago.
"They help to create a climate of fear and reinforce the idea that IS remains a potent force despite territorial losses," said Aymenn al-Tamimi, a jihadism expert and research fellow at the Middle East Forum.
But "the way IS has claimed the attacks suggests (a) lack of direct operational involvement".
Encouraging attacks in Western countries is a deliberate part of ISIS strategy, something indicated by "the fact that they are willing to claim most of them", said Will McCants, also an expert on jihadists and a senior fellow at the Brookings Institution.
The strategy of inspiring attacks contrasts with many ISIS operations in Iraq, Syria and elsewhere in the Middle East that the group directly plans and for which it trains and arms terrorists.
The language used in claims for attacks in Germany on Monday and France last week pointed to an inspirational rather than operational role for ISIS.
The jihadist-linked Amaq agency said the ax-wielding teenager who attacked passengers on a train in southern Germany "carried out this operation responding to calls to target countries of the coalition fighting" ISIS.
And it used much the same language after a man in a truck plowed through a crowd of Bastille Day revellers in the city of Nice on the French Riviera.
Both attackers were described as "ISIS fighters", but the term does not necessarily mean they had any direct ties to or training from the jihadist group.
Call for impromptu attacks
In 2014, ISIS spokesman Abu Mohammed al-Adnani called for attacks on citizens of Western countries and gave instructions on how they could be carried out without military equipment, using rocks or knives, or by running people over in vehicles.
The group has since released a constant stream of propaganda pictures, videos, articles and radio broadcasts lauding its activities and calling for Muslims to join it.
Such propaganda provides a framework for attacks by individuals - including those who are psychologically troubled or otherwise prone to acts of violence, regardless of whether or not they have longstanding ties to Islamic extremism.
A French prosecutor said Mohamed Lahouaiej Bouhlel, who carried out the Nice attack, had an "unbridled sex life," drank alcohol and ate pork - actions prohibited under Islam.
But the Tunisian-born man was said to have recently shown an interest in radical Islam, which apparently inspired his rampage that killed 84 people, the third major attack in France in 18 months.
German Interior Minister Thomas de Maiziere said the train attack carried out by a 17-year-old, which injured five people, was "perhaps a case that lies somewhere between a crazed rampage and terrorism".
And gay men reported that Omar Mateen, who killed dozens at a Florida nightclub last month and pledged allegiance to ISIS's leader, had used gay dating apps and frequented the club he targeted - again not the standard profile of an Islamic hardliner. The FBI, however, has denied those reports and insists there is no evidence that Mateen led a gay double-life.
"Most of the individuals behind these recent attacks seem to be from troubled backgrounds and suffer psychological problems," Tamimi said.
But "from the IS perspective, it doesn't matter all that much if they previously did not lead religious lives".
The fact that material widely available online provides ready inspiration and justification for attacks poses a challenge for law enforcement.
Arabic-language propaganda encouraging attacks using knives, axes and vehicles are also churned out with chilling frequency by Palestinian terrorist groups such as Hamas and Fatah.
Such attacks are "harder to prevent because they are more unpredictable", said Tamimi.
"Not only are inspired attacks harder to stop because of the lack of operational connections," McCants said.
"They also create more paranoia than directed attacks" as "the attacker could be anyone".