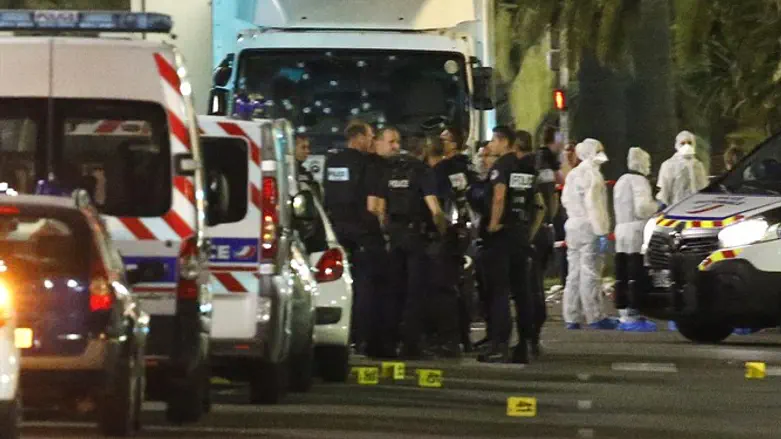 Terror attack in Nice
Reuters
While conflicting reports have surfaced regarding the fate of French Jews reportedly located at the site of Thursday's deadly terror attack in Nice, officials said claims that 15 members of the French Jewish community had been killed in the attack were false, and that there were no reports of Jews killed in the attack.
The only known casualties from the Jewish community are three injured, all of whom are in serious but stable condition.
Israel's Consular General in Marseille, Anita Mazor, reported on Saturday that claims of fatalities publicized Friday afternoon were erroneous.
"Yesterday afternoon many members of the Jewish community in Nice, and many people outside of it as well, received a report… listing 15 people who died, attached to a request for prayers in their memory."
"This was a list of people of the community in Nice who had passed away prior [to the attack]," added Mazor.
"As far as we know now, there are no fatalities from the [Jewish] community."