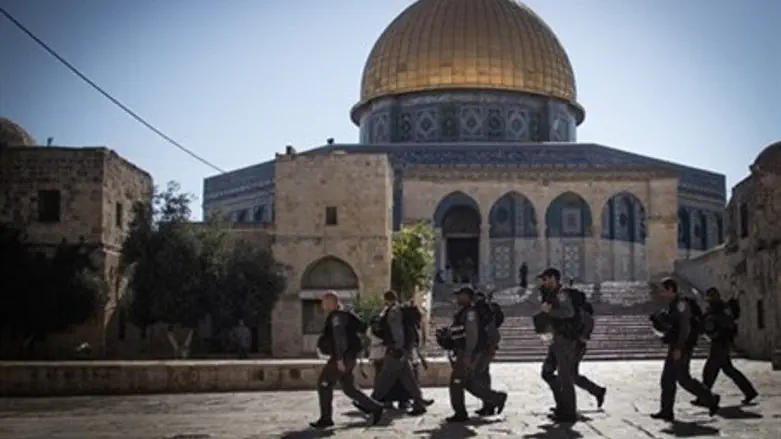 Temple Mount (file)
Garret Mills / Flash 90
Israel responded Monday afternoon to recent claims made by the Jordanian government, according to which Israeli actions on the Temple Mount were threatening the Al-Aqsa Mosque and harming Arabs on the Mount.
Earlier in April Jordan blasted Israel for allowing 400 Jews to ascend the Mount, accusing the group of plotting against the Al-Aqsa Mosque.
Jordan demanded that Israel prevent what it described as "settler attacks on Al Aqsa-Mosque."
Amman called the incident "a flagrant violation of international law," warning that Jewish visitation of the holiest site in Judaism would inflame tensions in the region and spark a religious war.
Israeli officials speaking on Monday rejected recent statements by the Jordanian government, calling them baseless.
"There's absolutely no basis for these claims," the officials said. "Israel is behaving responsibly, and Jordan knows that."
Israel has largely ignored Jordanian criticisms regarding the Temple Mount, viewing them largely as token statements made to satisfy demands by radical elements within the Arab world.
While Jordan relinquished all claims to territory west of the Jordan River in 1988, it continued to claim custodianship over the Temple Mount in Jerusalem. As part of the 1994 Israel-Jordan peace treaty, Jordan's largely symbolic status as custodian was formally recognized.