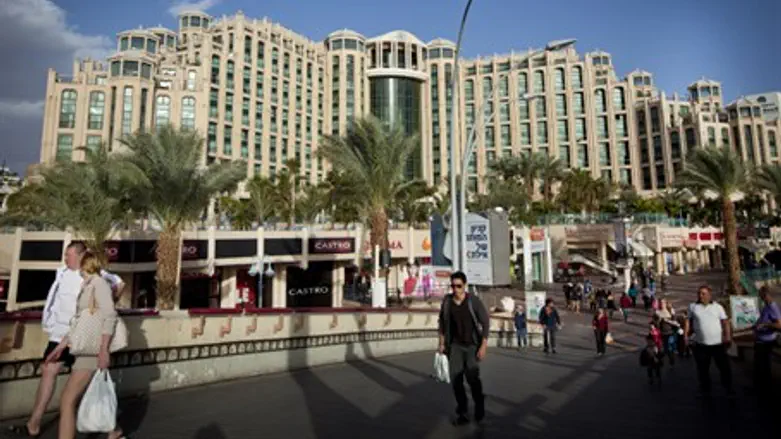 Eilat
Moshe Shai/FLASH90
Israel has authorized 500 Jordanians to work in hotels in the Red Sea resort town of Eilat ahead of the vacation season, the Tourism Ministry said Monday.
"The need for workers in the hotel industry is growing as the summer season approaches," Tourism Minister Yariv Levin said in a statement.
"These are day workers who leave Israel at the end of the working day."
The statement said the Jordanian staff would be employed in cleaning, dishwashing and room service.
The Ministry noted that efforts to bring Israeli workers to Eilat had been largely unsuccessful, and were discontinued.
"Past endeavors launched by government ministries and the hotel industry to encourage Israelis to work in these positions were not successful," it said, adding that incentives including bonuses, housing benefits and day care had been offered.
"However, these did not result in recruiting Israeli workers into the Eilat tourism industry."
It said the new recruits would join 400 Jordanians already employed in Eilat hotels.
The Israeli city, which has about 12,000 hotel rooms, is close to the Jordanian border and the kingdom's own Red Sea resort of Aqaba.
Jordan signed a peace treaty with Israel in 1994, becoming the second Arab state to do so after Egypt in 1979.
AFP contributed to this report